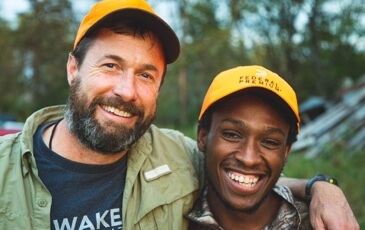 A critical part of the mission at Minnesota Land Trust is helping people who may experience barriers to access build connections with nature to deepen their appreciation for natural spaces and ultimately instill a conservation ethos.
With this mission in mind, Minnesota Land Trust launched a new engagement program in 2021 called Ambassador Lands. The program connects groups seeking outdoor experiences to Minnesota Land Trust easement holders who have natural spaces to facilitate them.
A Unique Opportunity for New Hunters
The pilot project for this new program took place in East Indian Creek, Minnesota, in the Southeast Minnesota Bluffland Conservation Program Area on a property that could safely facilitate small game hunting for first-time hunters as it included the right habitat for small game and enough space to spread participants out safely.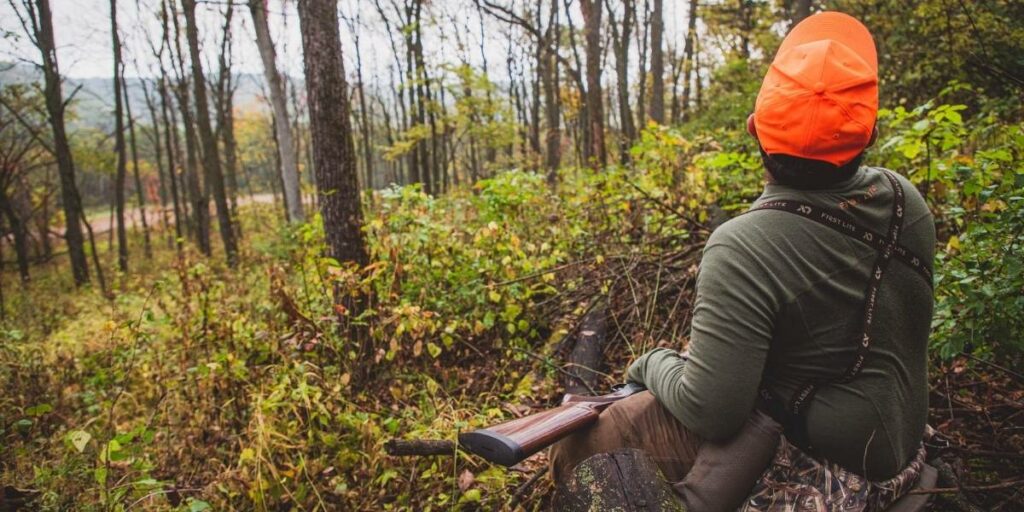 According to Mark Norquist, owner of Modern Carnivore, "Bringing a group of new hunters onto private land that's carefully managed as part of a conservation easement created a unique opportunity to promote an educational experience that was safe and put these new hunters at ease.
Not only did the new hunters and mentors appreciate the quality of the hunt, but learning about the property from the landowner enriched the experience at an entirely different level."
Group participants were paired with mentors who helped create a welcoming environment and provided necessary instruction as well as a confidence boost, which was key for helping participants feel comfortable and enjoy the experience.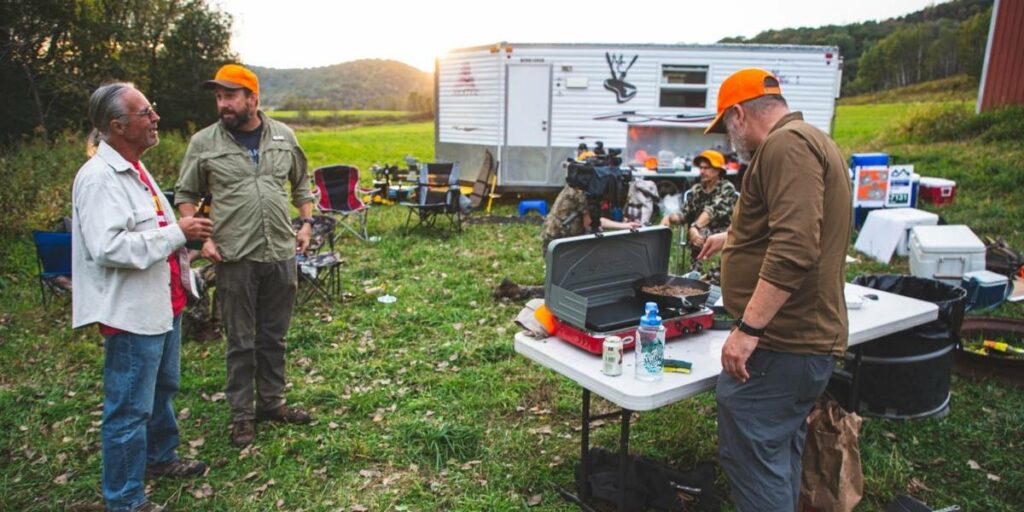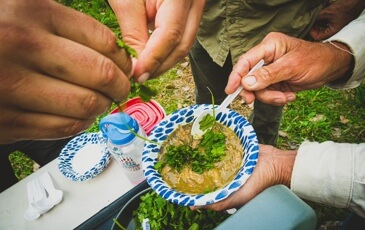 The two-day event also included educational talks at the temporary "base camp" location on-site and a cooking class. Both the new hunters and mentors found the experience to be positive.
According to group participant, Alex Gorman, "Sitting around the campfire with my fellow hunters, enjoy freshly made squirrel curry, is where I first called myself a hunter, it was a life changing moment, and an experience I won't soon forget!"
Spending Time Outside Builds Connections with Nature
Today, most people live in cities and lack access to regular, meaningful nature experiences within their communities.
One study of people living an urbanized lifestyle found that 75% of all the time spent in nature was experienced by just 32% of the population. The same study found that feeling a connection with nature was positively correlated with spending time in nature.
When people spend time in nature, and especially when they engage with their natural surroundings in a meaningful way, like learning to identify plants or birdwatching, they cultivate a better awareness and appreciation for the environment.
And the beneficial mental and physical health outcomes associated with spending time in nature for both individuals and communities cannot be overstated.
These health benefits include lowering blood pressure and stress hormone levels, reducing nervous system arousal, enhancing immune system function, increasing self-esteem, reducing anxiety and feelings of isolation, promoting calm and generally improving mood.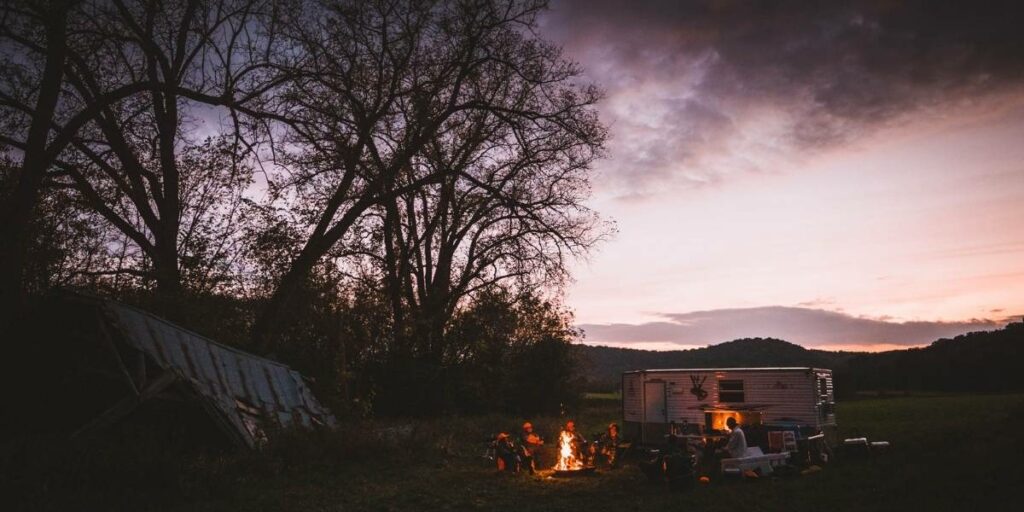 What's next for Ambassador Lands?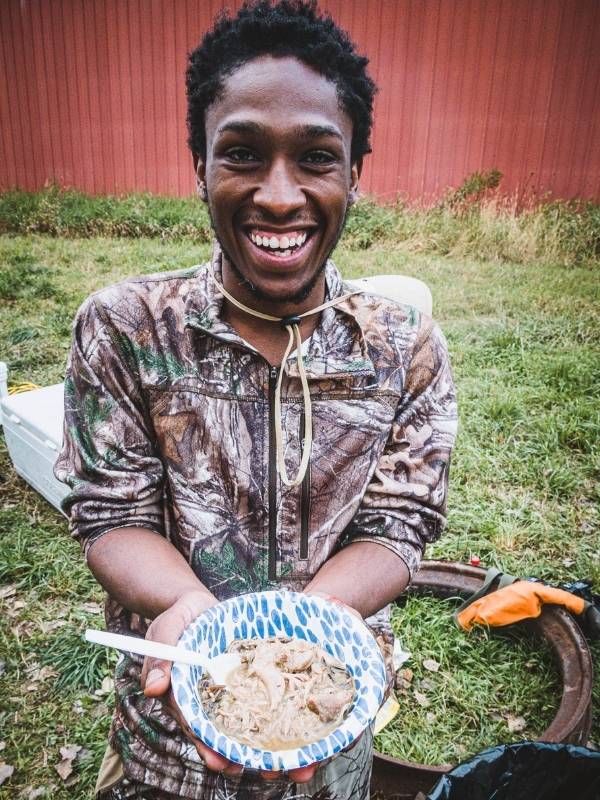 Through the successful pilot project, we learned what it takes to partner with an organization and property owner to bring engagement experiences to life, including facilitating effective communication, building trust, and managing important logistics.
Going forward, we're leveraging this knowledge to build more partnerships with the help of other property owners (maybe even you!). If you're the owner of a protected property, what kind of experiences does your landscape support best? Birdwatching, angling, forest bathing…The sky's the limit – including astronomy and star gazing!
Stay tuned for more Ambassador Lands stories as we further our mission of building connections with nature and each other, and work to bring the benefits of nature and the ethos of environmental conservation to more communities throughout Minnesota.
Want to Host an Ambassador Lands Event or Become a Participant Group?
Let's talk about your property, activity idea or group.
Learn more about Ambassador Lands and checkout the Ambassador Lands FAQ.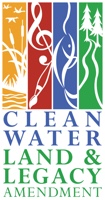 The conservation easement at the property featured in this article was made possible with funding from the Outdoor Heritage Fund's Southeast Minnesota Protection and Restoration Program – Phase II grant, as appropriated by the Minnesota State Legislature and recommended by the Lessard-Sams Outdoor Heritage Council (LSOHC).