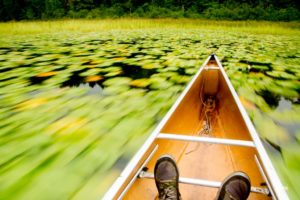 There are as many reasons to protect a piece land as there are people who love it. Some want to give something back to their local community, create a legacy for future generations, or just protect a special place. Over 80% of Minnesota is currently in private ownership so it is essential to work with private owners to make sure that the special places they love are cared for in perpetuity.
Since our first project was completed in 1993, we have worked with landowners and local communities to protect tens of thousands of acres and hundreds of miles of shoreline on Minnesota's lakes, rivers, streams and wetlands from future development. The Minnesota Land Trust is a nonprofit organization and works in every corner of the state with a community of landowners and is committed to protecting the places that you love forever.
The Land Trust can work with you to support your land protection goals – below are some resources that can help determine if a conservation easement is the right tool for you. State agencies and other nonprofit organizations offer a wide array of other options for your land. A Minnesota Land Trust program manager can help guide you to find the best fit for your goals and land.
If after reading, you are interested in land protection with the Minnesota Land Trust, you are encouraged to complete our questionnaire to begin the process. This is a detailed questionnaire designed to gather information about the property and your interest in protection. When received, we will review the information provided  and determine if and how the Land Trust will be able to assist you.
This questionnaire will take some time to complete. If you have a more general question about land protection, please use contact our office.