Named after the first volunteer honored by the Minnesota Land Trust, the John Peck Volunteer of the Year Award is the organization's longest-standing award and is given to one outstanding volunteer each year at the annual Treasured Places event.
Effectively monitoring and stewarding the ever-growing list of protected properties simply wouldn't be possible without volunteers. And very often, our dedicated volunteers are also landowners who have protected their property with a conservation easement, and donors who support the organization with financial gifts.
We truly appreciate all that our volunteers give in support of conservation and restoration in Minnesota. Learn more below about the volunteers who have been recognized in recent years.
2022 Nona Goertz

Treasured Places 2022 John Peck Volunteer of the Year award recipient Nona Goertz pictured with Minnesota Land Trust Stewardship Program Manager Andrew Moe.
2021 Bill Majewski

Bill Majewski, 2021 John Peck Volunteer of the Year

Bill Majewski recalls that his involvement with the Land Trust began when he attended a recruitment meeting for volunteer easement monitors at the invitation of an old paddling partner: "I signed up and he didn't!' chuckled Bill. In the 15 years since, Bill has monitored 50 properties across northern Minnesota. "I really enjoy the enthusiasm of the landowners who grant the conservation easements," he noted.

More recently, he also put his woodworking skills to use to benefit the Land Trust, donating two beautiful common tern decoys he whittled for the Minnesota Made fundraiser earlier this year. Each carving took over 32 hours to create.

Remarkably, the longtime Duluth resident's tenure with the Land Trust is dwarfed another volunteer commitment: the clean-up and restoration of the St. Louis River, which he has worked on since the river was first listed as an Area of Concern in 1987. After representing the City of Duluth on the original steering committee, he went on to serve as board chair for the St. Louis River Alliance and remains passionate about the work to eventually delist the river.

"Bill has been essential to the success of the clean-up of the St. Louis River Estuary," according to Director of Restoration Programs Daryl Peterson, "He is always a problem solver and willing to roll up his sleeves and volunteer."
2020 Jim Odden

Jim Odden – 2020 John Peck Volunteer of the Year

In 2014, Jim Odden began volunteering for the Land Trust and has monitored countless properties over the years. We honor Jim with the John Peck Volunteer of the Year award for his great service.

Jim is a retired elementary school teacher and lives with his wife, Ann Carrott, in Alexandria. He's a native of Benson and a graduate of the University of Minnesota-Morris. He's no stranger to volunteering his time to many causes; like helping run the visitor center at Lake Carlos State Park, shore fishing with kids during Friday Fishing Frenzy, and reporting his daily findings to the National Oceanic and Atmospheric Administration as the certified "weather dude" for Alexandria.

Jim's monitoring has taken him throughout central and western Minnesota. By his count, he's been to nine counties from the Mississippi River west to the Alexandria lakes area and splendid Otter Tail County, over to Clay County just a stone's throw from North Dakota, and down to the Montevideo area too. One of his favorite properties to monitor is the Mel Roehrl Wildlife Management Area near Padua on the Crow River.
2019 Gloria Lindberg

Kris Larson, Minnesota Land Trust Executive Director; Gloria Lindberg, 2019 Volunteer of the Year; Andrew Moe, Stewardship Program Manager

Gloria Lindberg grew up close to the land, spending her childhood in the wilds of Minnesota's Northwoods. After retiring from her career in nursing and the medical device industry, she enrolled in a Master Naturalist course, which led her to The Land Trust's volunteer monitor program. Since 2015, she has monitored properties near and far for The Land Trust, always doing so with unmatched verve and enthusiasm.

"It's a good excuse for getting out in the woods — I'm making a difference and enjoying it," says Gloria. When Stewardship Manager Andrew Moe joked at the volunteer training earlier this year about needing volunteers to monitor new Land Trust properties in Kittson County near the Canadian border, one person volunteered in earnest, Gloria.
2018 Chuck and Betty Selander

Betty and Chuck Selander, 2018 "John Peck" Volunteers of the Year

When Chuck and Betty Selander started volunteering with the Minnesota Land Trust in 2010 to monitor conservation easements, Chuck was, in a sense, getting back to his roots. He graduated in the '60s with a degree in forest land management, though his work took him and Betty in another direction. They were missionaries for many years. They retired in 2009, and now spend part of their time walking fields, wetlands, and woodlands on behalf of the Land Trust.

"I'm excited when we can be out there talking to landowners who share our goals to protect our resources," says Chuck. Betty echoes his passion, "I am so in awe of the beautiful countryside we get to walk together." With coffee, camera and binoculars in tow, they conduct as many as nine monitoring visits each year.
2017 Tom Hoffmann

Kristina Geiger, Minnesota Land Trust Associate Director of Land Protection; Tom Hoffman, 2017 Volunteer of the Year; Kris Larson, Minnesota Land Trust Executive Director

Tom Hoffman likes the idea of preserving natural spaces, especially in Southeast Minnesota where the landscape is so unique. So he's put his passion into action, volunteering as a certified monitor for the Land Trust. Volunteers not only walk the land, but make connections with the private landowners who steward the protected properties.

Tom's uniquely qualified for the work. As a geographic information systems (GIS) coordinator for Winona County, he's experienced in looking at land both on the ground and on the computer. In addition, Tom has ferried land title documents throughout the region on behalf of The Land Trust.
2016 Robert Axtmann

Robert Axtmann, 2016 Volunteer of the Year

Robert Axtmann, 2016 John Peck Volunteer of the Year, has been involved with the land trust movement since he worked as an appraiser for the Finger Lakes Land Trust in New York decades ago. Once he moved to Minnesota and heard about the Minnesota Land Trust, Rob knew he wanted to help. He's been monitoring for the Minnesota Land Trust since 2003.

We rely on Rob to help train new volunteer monitors, ensuring landowners receive high-quality monitoring visits. The Minnesota Land Trust is able to track changes to the land and build strong
partnerships with landowners because of the quiet professionalism of volunteer monitors like Rob. Rob loves monitoring, "It's an excuse to go for a walk in the woods."
2015 Linda Liestman

2015 Volunteer of the Year Linda Liestman

As the Minnesota Land Trust grew from infancy in 1991 to a nationally recognized land trust, Linda Liestman has been a part of all of it. In 1994, Linda saw an opportunity to protect key wildlife habitat near her hometown of Paynesville. She organized the first meeting of the Central Region Chapter and has been volunteering ever since.

Linda attends volunteer training every year, visits numerous protected properties and trains new volunteers. She also owns and restores protected land herself.

Linda is the John Peck Volunteer of the Year for her steadfast support of the Land Trust and her work to maintain positive relationships with landowners and her community.
2014 Dag Knudsen

Kris Larson, Minnesota Land Trust Executive Director; and 2014 Volunteer of the Year, Dag Knudsen

The 2014 John Peck Volunteer of the Year is Lake City resident Dag Knudsen, who has been involved with Minnesota Land Trust since we went statewide in 1993. Dag and his late wife, Tine, protected their Wabasha County property with a conservation easement in 1995 and worked countless hours restoring and managing the land and its prairie using non-chemical methods.

His beautiful prairie has been a 25-year labor of love, forever fighting invasive species, especially crown vetch. One of Dag's secrets for a healthy prairie, "The poorer the soil, the better the results you'll have."

Dag has been invaluable as a volunteer monitor to the Land Trust as well as stepping into the role of a mentor and teacher to new volunteers. We are extremely grateful for his work and dedication.
2013 Hank Scheinost

We're pleased to recognize Hank Scheinost for his volunteer efforts on behalf of the Land Trust.

A certified volunteer monitor since 2003, Hank was an active member of the Crow Wing Chapter, part of the early organizational structure of The Land Trust.
2012 Linda and Al Larson

Linda and Al Larson from Pillager, Minnesota have been monitoring Land Trust-protected properties as volunteers for more than 10 years, demonstrating long-term commitment to the organization's conservation easement monitoring program.
2011 Joan Meierotto
2010 Teresa Thews and Paul Scobie
2009 Dave Jacobson
2008 John Baird
2007 Tom and Ann Beaver
2006 Mike and Roxanne Schlasner
2005 John Peck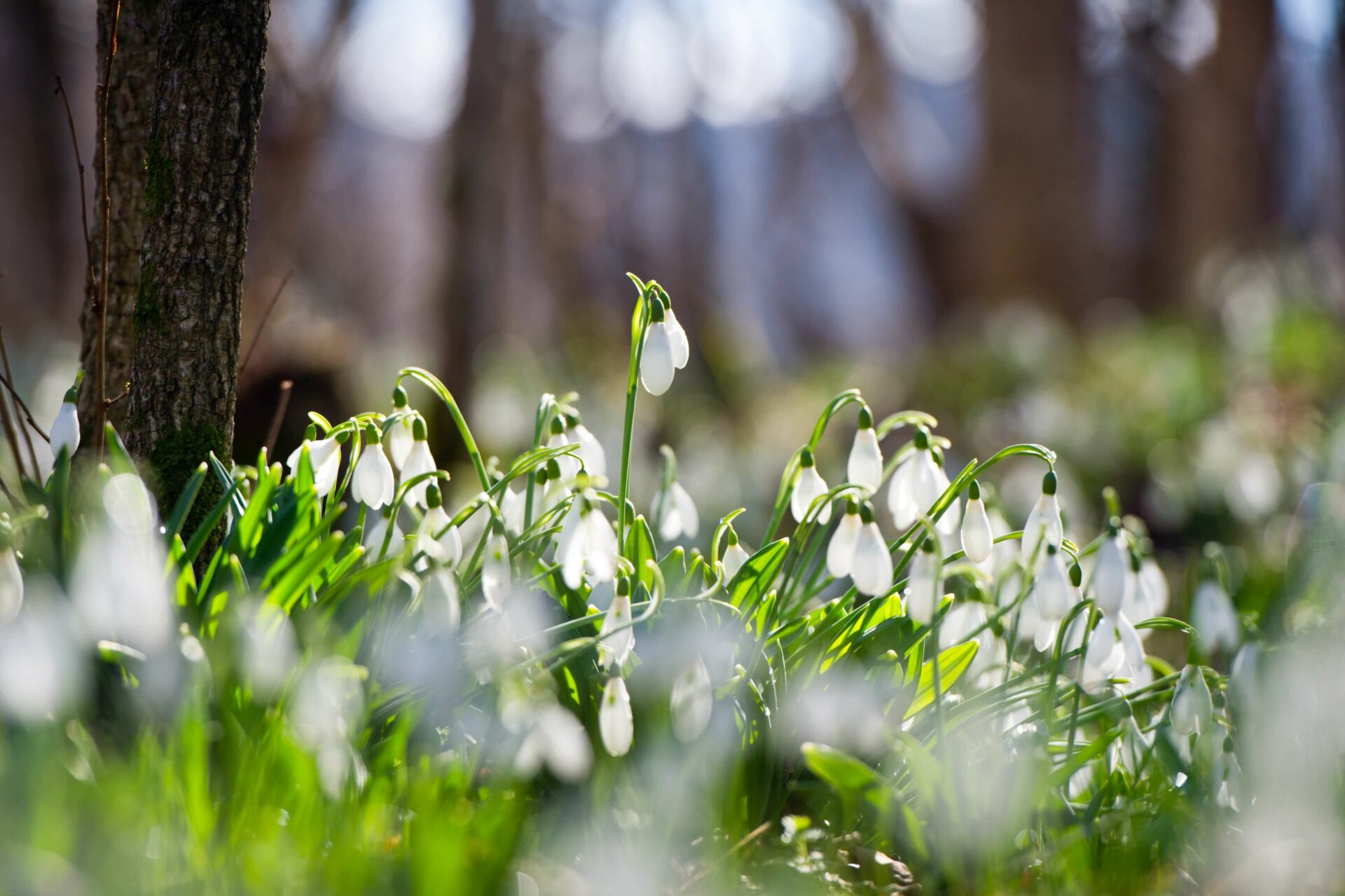 Become a Minnesota Land Trust Volunteer
We're always looking for dedicated volunteers to help support conservation in Minnesota!
Other Minnesota Land Trust Awards
The Landowner of the Year Award