Treasured Places 2023
Thank you to everyone who attended Treasured Places on October 7, 2023 at Sherburne History Center and Oak Savanna Park, a Land Trust protected property in Becker, Minnesota. It was our distinct honor to celebrate Minnesota's places and faces of conservation and recognize our Partner, Landowners, and John Peck Volunteer of the Year at an awards ceremony and presentation.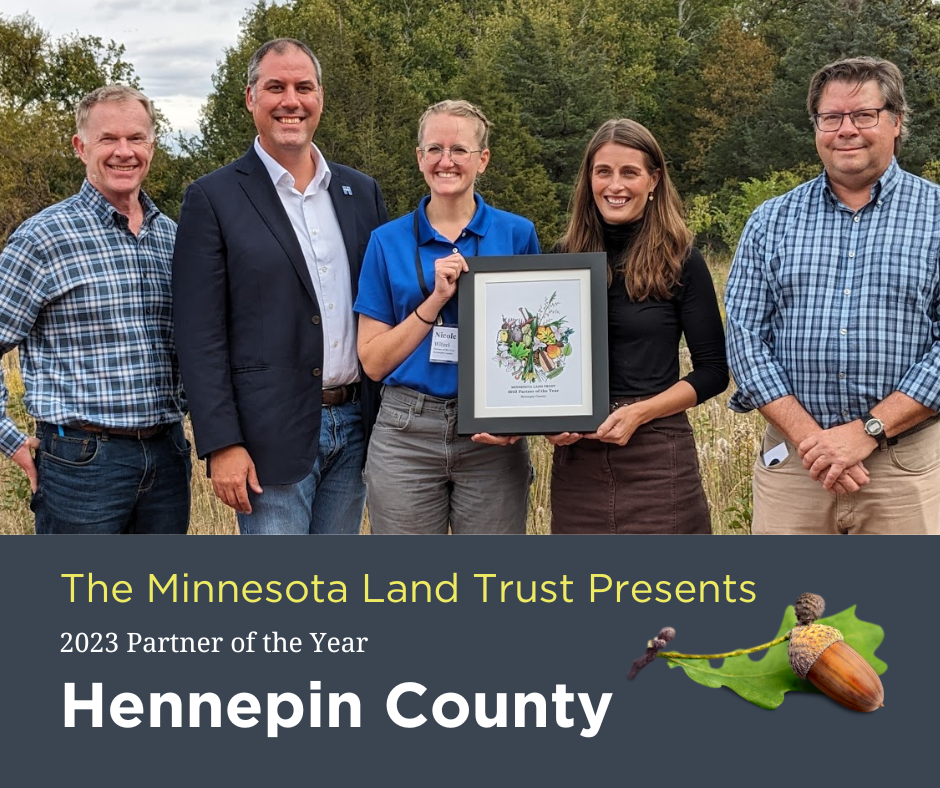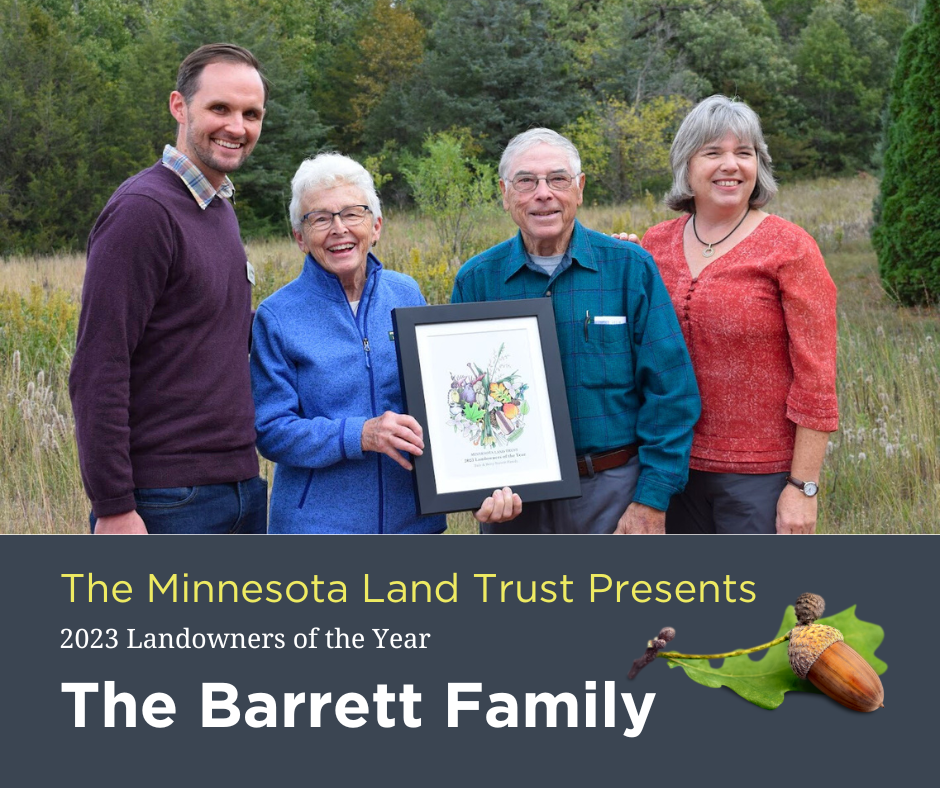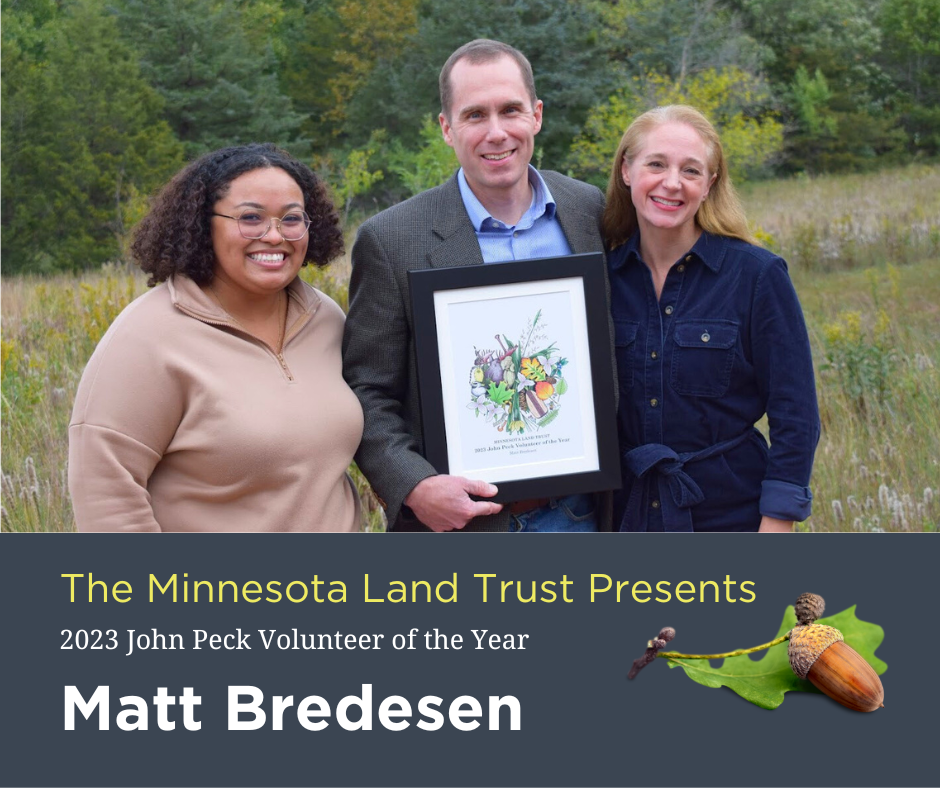 We also had the chance to hear the "News of the Conservation World" from Land Trust CEO Kris Larson. We learned how the Minnesota Land Trust's positioning within the conservation community will help us meet future conservation and restoration challenges thanks to the planning and foresight of early Land Trust staff and board members.
After the presentation and refreshments from Cookie Cart, attendees took to the accessible Oak Savanna Park trail loop to learn about the park and the greater Anoka Sand Plain region from Land Trust staff and local expert Gina Hugo, Sherburne County Public Works Parks Director.
Special thanks to our awards recipients: Hennepin County and Commissioner Kevin Anderson, Nicole Witzel, Kristine Maurer, John Evans; the Barrett family headed by Betty and Dale Barrett; and Matt Bredesen. This work wouldn't be possible without your caring, generosity, commitment, and partnership.
Event Photo Gallery
About This Year's Awards Recipients
Partner of the Year: Hennepin County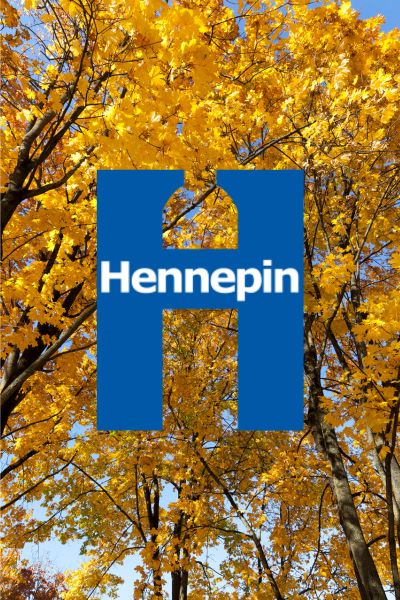 Hennepin County has a long tradition of protecting land and working with private landowners and partners to improve habitat. Since 2018, the Minnesota Land Trust and Hennepin County have partnered to dramatically expand land protection and restoration efforts within the county and develop a more holistic land protection strategy in the face of increasing metro development pressures. Together, the two organizations have achieved six times the habitat outcomes in the last five years compared to the previous decade.
The future health of our natural resources, wildlife, communities and residents depends on the dedication and hard work of both organizations. According to Karen Galles, Hennepin County's office of Environment and Energy said, "This recognition is a testament to the collaboration between the Land Trust and Hennepin County and the commitment both organizations have to ensuring that exceptional habitat continues to have a place in the most populous county in Minnesota."
Landowner of the Year: Dale & Betty Barrett Family
Dale and Betty Barrett exemplify the best of what can happen when a strong partnership is forged between a land trust and landowner.
Over 9 years and four conservation easements the Barretts have permanently protected 468 acres of land and nearly 12,000 feet of shoreline, including almost the entirety of Tennyson Lake in Isanti County.
The Barretts also been active stewards of the land, sustainably managing the forest for firewood and ecological health, and most recently completing two wild rice seedings on the lake, restoring a historic resource once harvested by Native Americans on the property.
Through their dedication to land and water protection in Minnesota, the Barrett family has left a wonderful, permanent conservation legacy!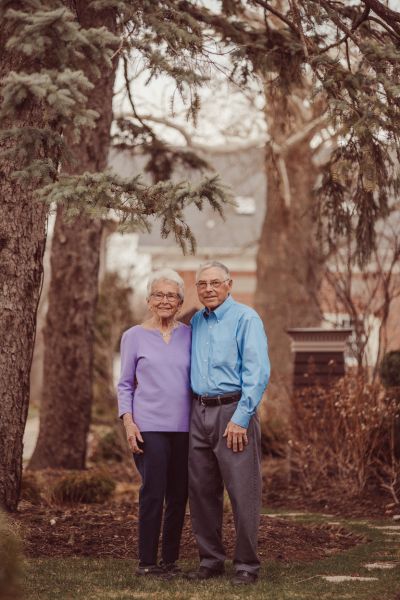 John Peck Volunteer of the Year: Matt Bredesen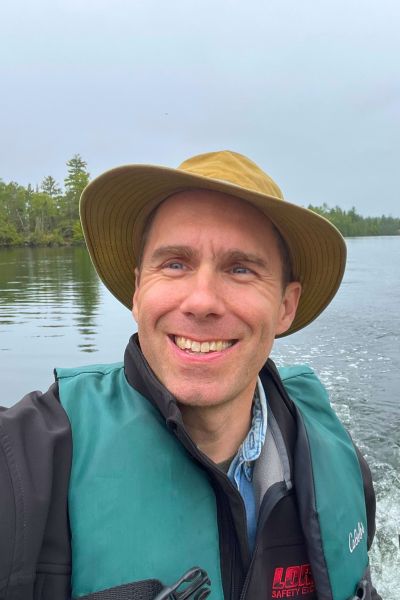 An attorney by profession, Matt has relished the opportunity to get out from behind his desk to help steward protected properties. Since 2014, Matt has monitored over 2,845 acres across 5 counties throughout the state!
Matt's dedication, enthusiasm, attention to detail, and willingness and ability to go "off the beaten path" has made him an invaluable member of the Land Trust.
About Treasured Places
Treasured Places is an annual event that takes place at a different cherished location in Minnesota every year, celebrating the landowners, volunteers, and partners who contribute to our organization's success as well as the success of nature conservation, restoration, and engagement in Minnesota.
Treasured Places Archives
Can't get enough Treasured Places? Check out some of our past Treasured Places events!
Treasured Places 2022 – Duluth, Minnesota (St. Louis County)
Treasured Places 2021 – Camp Olson YMCA (Cass County)
Treasured Places 2020 – Virtual Tour
Treasured Places 2019 – Marine on St. Croix (Washington County)
Treasured Places 2018 – Alexandria/Sauk Centre (Douglas County)
Treasured Places 2017 – Winona (Winona County)
Treasured Places 2016 – Gale Woods (Hennepin County)
Treasured Places 2015 – Saint John's University (Stearns County)
Treasured Places 2014 – Red Wing (Goodhue County)
Treasured Places 2013 – Deerwood (Crow Wing County)
Treasured Places 2012 – Duluth (St. Louis County)
Treasured Places 2011 – Afton (Washington County)
Treasured Places 2010 – Red Wing (Goodhue County)
Treasured Places 2009 – Little Falls (Morrison County)
Treasured Places 2008 – Lake Elmo (Washington County)
Treasured Places 2007 – Becker (Sherburne County)