Minnesota is renowned for its ecosystem diversity; countless wildlife, plants and insects call it home. So, it may not be surprising to learn that Minnesota is also home to America's "Duck Factory", one of the most productive nesting areas for waterfowl in North America. The prairie pothole region, found in western Minnesota, is a landscape of rolling grasslands punctuated by innumerable wetlands which at one time spanned as far as the eye could see.
"The area is one of the most important migratory bird flyways on the continent," says Daryl Peterson, Restoration Director at the Minnesota Land Trust.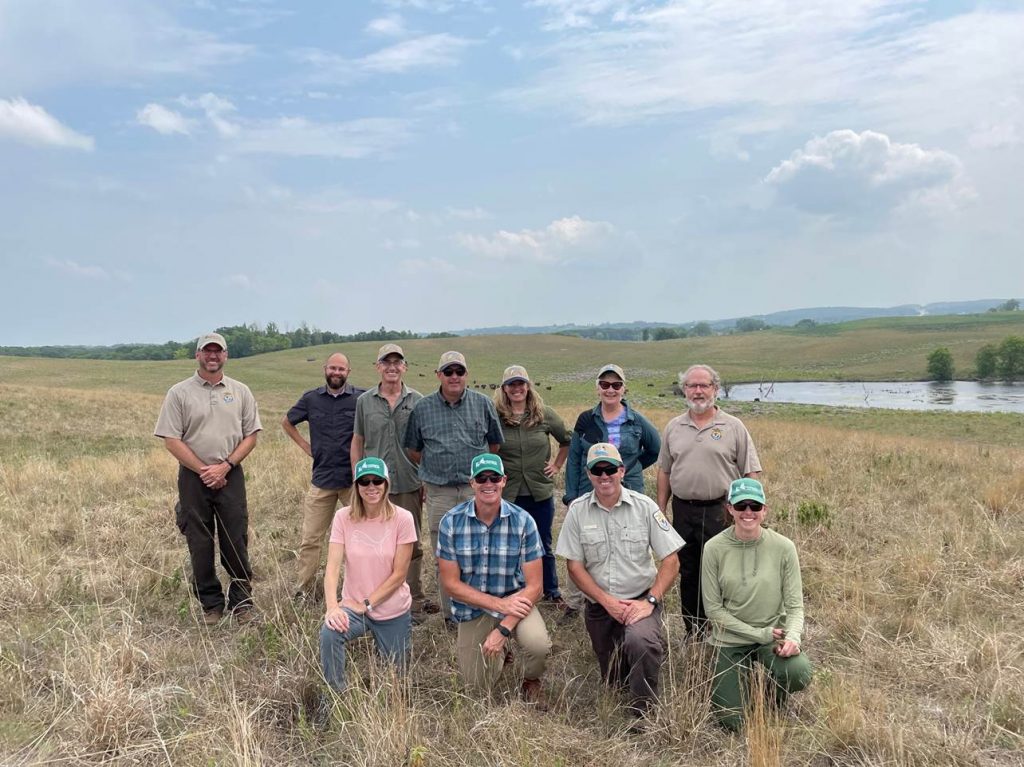 In the past few decades much of the land has been converted to row crop agriculture, negatively impacting the ability of ducks and migratory birds to nest and find food. Yet today, there is renewed hope to find compatible solutions for all stakeholders involved.
A strong partnership between the Minnesota Land Trust, the U.S. Fish and Wildlife Service and local landowners that originated in 2015 is protecting and restoring thousands of acres for habitat, generating economic solutions to landowners and local businesses, and is providing public benefits through clean water, flood control, land erosion and scenic beauty.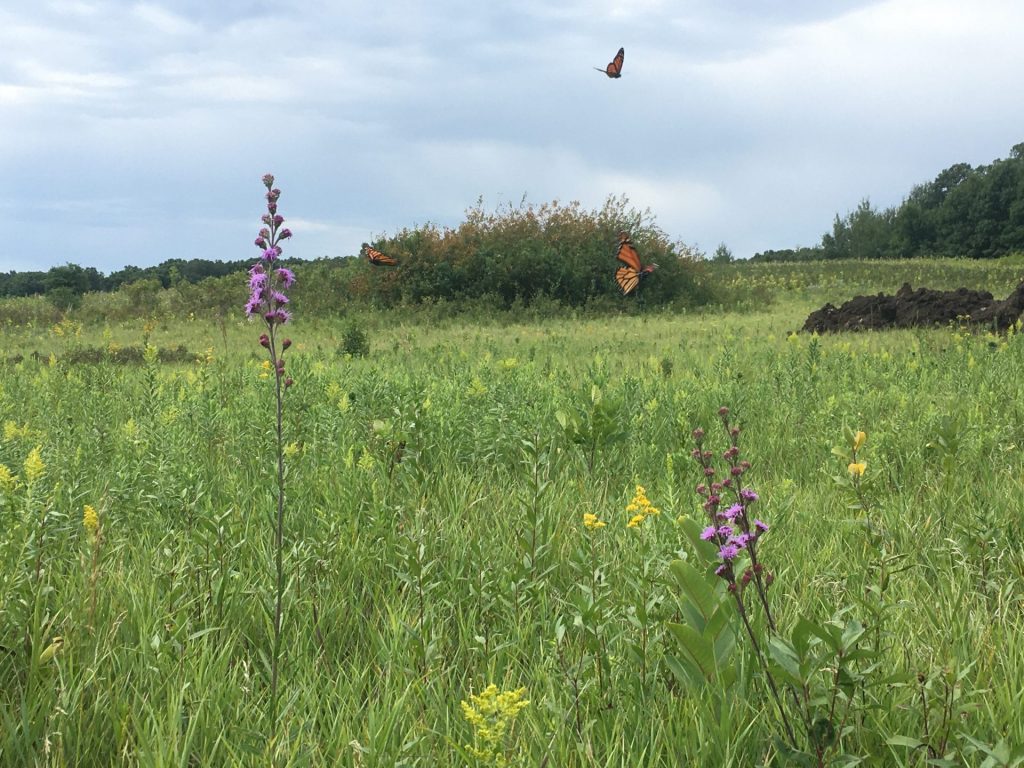 The partnership employs local businesses in 15 rural counties. Approximately $550,000 is contracted annually to small owner-operated businesses that deliver construction and hauling services. Even with the challenges of the Covid-19 pandemic, the partnership spurred employment of local businesses in rural Minnesota.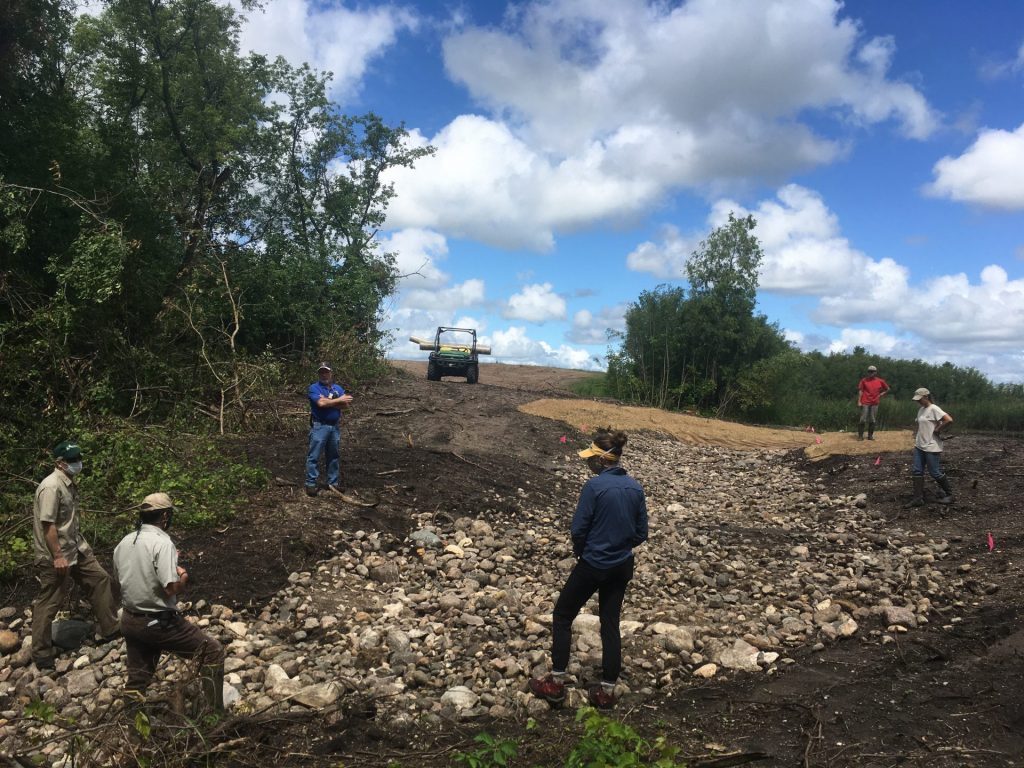 Creating a network of interconnected protected properties to benefit the migratory bird populations is "only possible through the voluntary, collaborative and coordinated efforts of multiple public and private conservation entities working on a common vision," says Daryl Peterson.
The Minnesota Land Trust remains a committed partner in this complex and nuanced work. The Land Trust is proud of the congruent outcomes for multiple stakeholders and especially gratified that Minnesota's "Duck Factory" remains open for business.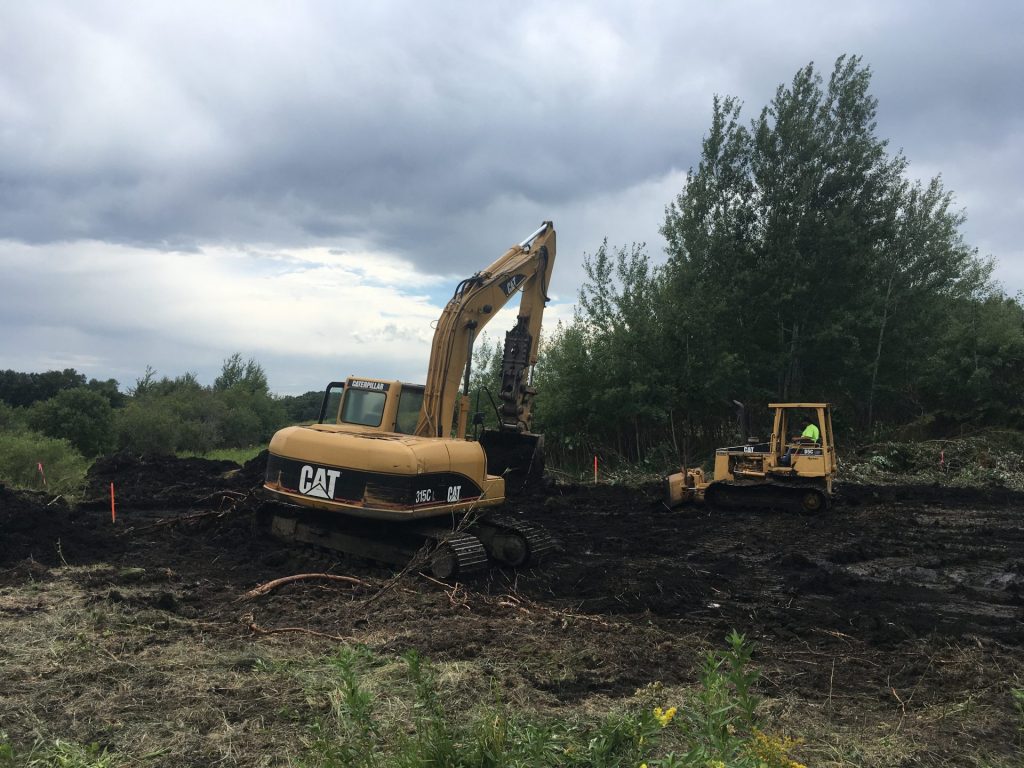 Preparing the site for a flow-over ditch plug. Clearing sod and debris ensures the ditch plug is built on a solid base and is able to hold back water.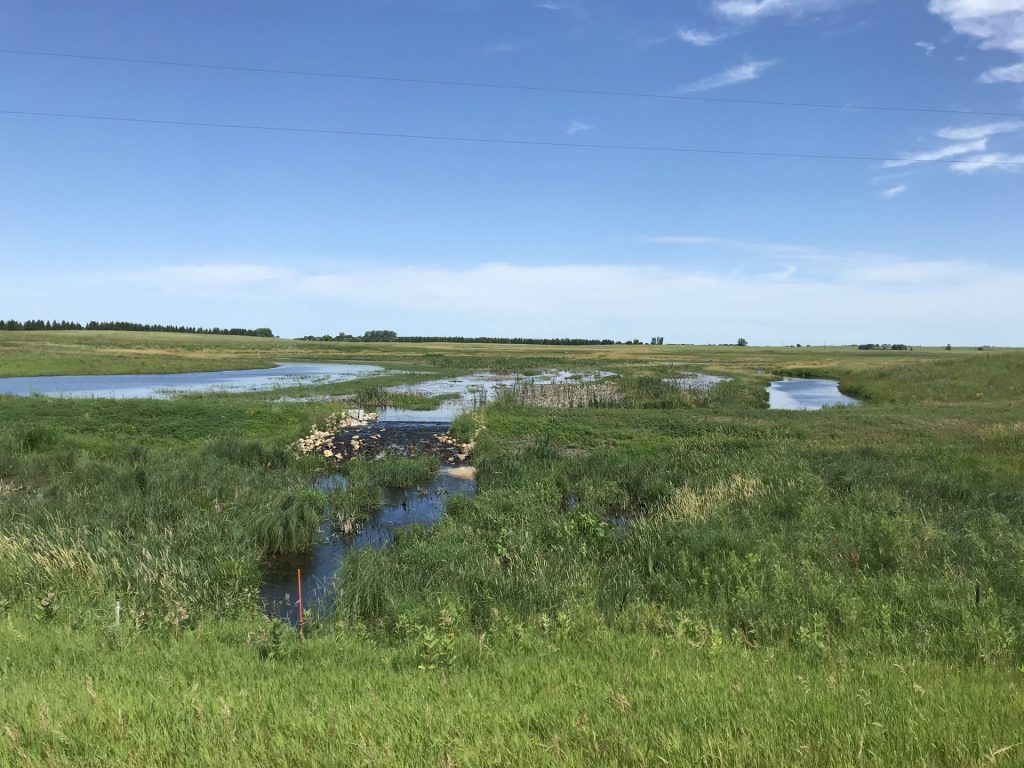 A rock weir within this ditch plug was added to handle high and continuous water flow. Wetland elevations are designed based on historic elevations and current land use practices.
More from the Alexandria Moraine
Restoring a Landscape from the Past & Preserving it for the Future

The Heurungs have protected over 70 acres of their property in Stearns County, mostly composed of forest and woodland, grassland, and wetlands, and 2,829 feet of shoreline that includes a portion of the Sauk River and a restored pond. Active stewards of their land since they acquired it in 2017, the family partnered with Stearns […]

Protecting 79-acres of Critical Waterfowl Habitat in North America's Duck Factory

Landowners Dave and Stephanie Sanderson have enjoyed their beautiful Otter Tail County property for many years, engaging in a variety of recreation activities including hunting, hiking, bird watching, and photography. In partnership with the Minnesota Land Trust, the Sandersons have generously donated a 79-acre easement, protecting the habitat, wildlife, and opportunity to recreate in perpetuity. […]

A Ducky Partnership

Minnesota is renowned for its ecosystem diversity; countless wildlife, plants and insects call it home. So, it may not be surprising to learn that Minnesota is also home to America's "Duck Factory", one of the most productive nesting areas for waterfowl in North America. The prairie pothole region, found in western Minnesota, is a landscape […]