The Minnesota Land Trust recently protected beautiful, undeveloped Pancake Lake in Cass County, MN, and a portion of Boy River, which connects seven deep, tullibee-supporting cold water lakes in the Mississippi Headwaters region of Minnesota.
Pancake Lake is surrounded by 222 acres of undeveloped hardwood forest and wetlands, including forested peatlands, bog, and wet meadows. The property is estimated to sequester about 39 metric tons of carbon per year, the equivalent of 30 gasoline-powered passenger vehicles driven for one year!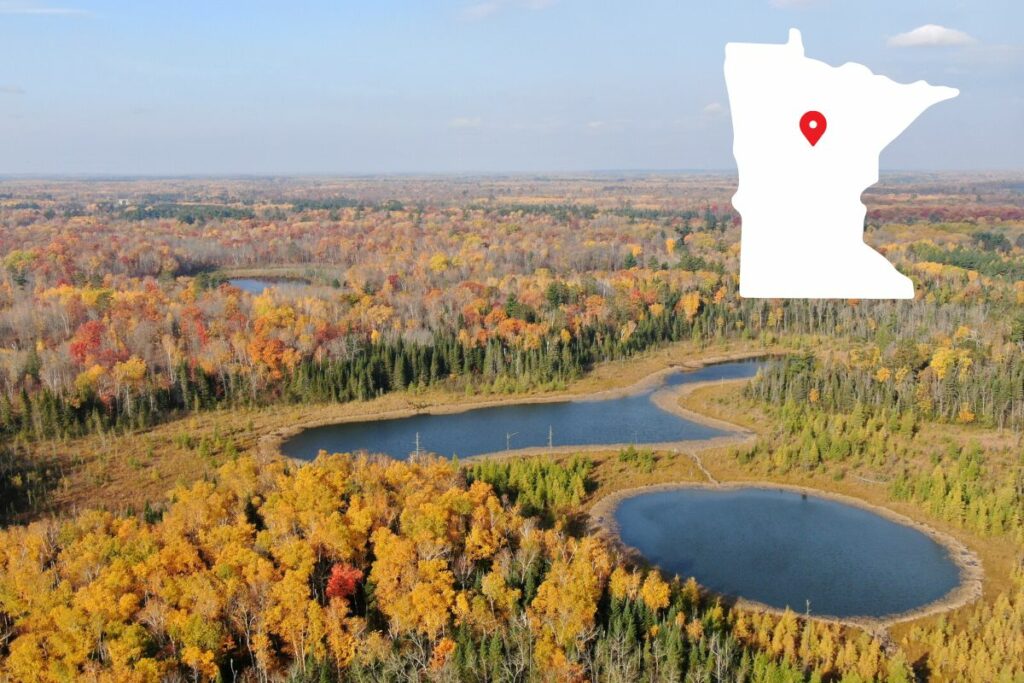 According to Minnesota Land Trust Conservation Program Manager Ruurd Schoolderman, "In our line of work, it's relatively rare to be able to permanently protect an entire lake. So we were really excited and fortunate to have the opportunity to do that here. Because of the landowners' commitment to conservation, this habitat complex will be able to support wildlife and recreation for future generations even in the face of climate change."
Protecting Vital Tullibee Lakes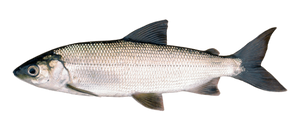 Tullibee, also known as "cisco" or "chub," is a native species of whitefish typically found in deep, cool, oxygen-rich lakes. They are an important, nutrient-rich food source for gamefish such as walleye and are considered an indicator species for water quality and lake health. Tullibee have been documented in seven lakes in the region: Birch, Pleasant, Big Deep, Woman, Inguadona, Boy, and Leech Lake.
Prioritizing Resilient Lands in the Face of Climate Change
The Nature Conservancy's Resilient Land Mapping tool rates the protected property with an "above average" resilience score. Compared to other sites in the region, it has a relatively high capacity to maintain species diversity and environmental services as the climate changes. The property is able to support several Species in Greatest Conservation Need (SGCN) including the red-shouldered hawk, purple martin, and northern long-eared bat.
Protected Property Land Resilience Score

Protected Property Photo Gallery
Click or tap on the photos to view full sized images of this beautiful protected property and related wildlife and habitats.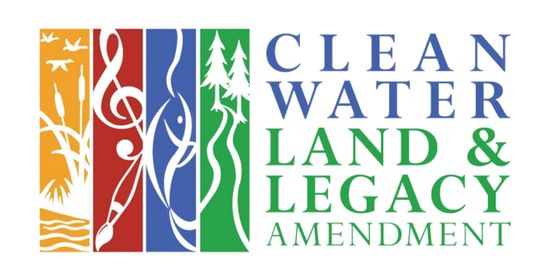 Funding for the acquisition of this easement was provided by Minnesota's Outdoor Heritage Fund as recommended by the Lessard-Sams Outdoor Heritage Council (LSOHC). Specifically, the Easement was funded through the Fisheries Habitat Protection on Strategic North Central Minnesota Lakes – Phase VI program.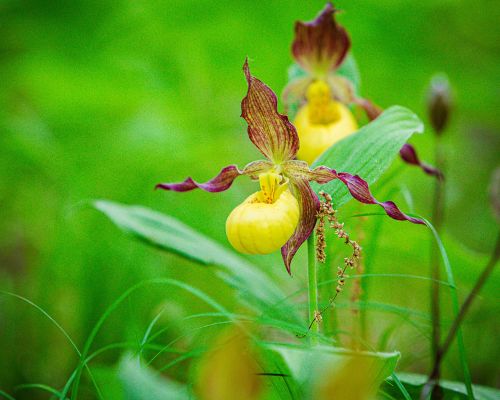 Help Us Protect More of Minnesota's Mississippi Headwaters Region
Your gift helps us reach more landowners and supports critical conservation work like the protection of Pancake Lake.
More from the Mississippi Headwaters
Protecting Pancake Lake in the Mississippi Headwaters

The Minnesota Land Trust recently protected beautiful, undeveloped Pancake Lake in Cass County, MN, and a portion of Boy River, which connects seven deep, tullibee-supporting cold water lakes in the Mississippi Headwaters region of Minnesota. Pancake Lake is surrounded by 222 acres of undeveloped hardwood forest and wetlands, including forested peatlands, bog, and wet meadows. […]

Protecting the Outdoors for Future Generations

When E.O. Olson donated the land near Longville that would become YMCA Camp Olson in 1954, he inscribed these words on the dedication plaque: "One man may not live to see his dreams come true, but his institutions carry on. We hope the Young Man's Christian Association will preserve in this camp a paradise of […]

A Link Between Fish and Forest

Parts of this first appeared in our print Mid-Year Review. Sign up for Land Trust print and online publications and get updates on what's happening with conservation across our state! It's prophetic, in a way, that Candace Gouze's birthday falls on Earth Day. After all, she's led her family's extraordinary efforts to protect their own […]