When E.O. Olson donated the land near Longville that would become YMCA Camp Olson in 1954, he inscribed these words on the dedication plaque: "One man may not live to see his dreams come true, but his institutions carry on. We hope the Young Man's Christian Association will preserve in this camp a paradise of forest beauty where youth and their leaders will find joy and inspiration in the years to come." As the camp has grown through the years, those words have guided multiple generations of kids and young adults as they explored the outdoors. And now, 66 years after E. O. Olson first inscribed those words, Camp Olson has taken another step to cement his legacy by protecting the land it's on forever through the Minnesota Land Trust.
"YMCA Camp Olson is thriving today as a summer camp with 100% occupancy, growing programs, and amazing young leaders," says Russ Link, executive director at Camp Olson. "As we continue to strategize and evaluate our future growth and capacity, we will not lose sight of the importance of protecting this gift and the intent of our founders".
Today, YMCA Camp Olson stretches over 1250 acres of diverse forest habitat in Cass County. It also contains extensive shoreline on Cooper and Little Boy Lakes, both of which are important tullibee lakes that provide feeder fish for larger game fish like walleye and muskie. These lakes also provide important habitat for iconic Minnesota birds such as the common loon. Through a partnership between the Minnesota Land Trust and the Northern Waters Land Trust, Camp Olson has now protected over 2,000 feet of shoreline along Cooper Lake and intends to continue to add additional easements in subsequent phases.
"By keeping this shoreline in its natural state, the Camp is ensuring that the cool waters of Cooper Lake will continue to support tullibee fish," says Ruurd Schoolderman, program manager for the Minnesota Land Trust. "As our state starts to feel the effects of climate change, cold water refuges like this will become increasingly important if we're to maintain the game fishing industry of our state."
By putting over 39 acres into an easement with the Land Trust, the camp has become an important champion for the protection of wildlife habitat and will share that conservation ethic with generations of youth attending the camp. Hundreds of kids pass through Camp Olson every year, drawing campers from Minnesota and across the globe. The camp's natural setting allows youth to have direct experiences with nature. This helps foster a connection to the larger world around them and help create new stewards of the natural world.
"Last summer the camp provided 240 children with over $90,000 in scholarship support to attend camp," says Michael Holmes, Board Chairman at Camp Olson. "I have been connected with Camp Olson for over 40 years, and access for all is an important part of our mission. Proceeds from this easement will be restricted in the camp's endowment fund, and earnings will support the camp scholarship programs."
"The Northern Waters Land Trust (NWLT) is so pleased to work in partnership with the Minnesota Land Trust to bring this conservation easement to fruition," said Tim Bremicker, NWLT Chairman. "NWLT and the Cass County Soil and Water Conservation District have partnered for over 25 years in land protection efforts on the camp. The first publicly-funded lakeshore conservation easement in the State was secured on 195 acres of camp property in 1999. Together we will continue to protect more of this unique landscape for generations to come."
"One of my children attended Camp Olson and loved the programming and beautiful setting for camping and exploring nature; so, it's been a thrill for me to work with them to protect this important resource," says Schoolderman. "I am grateful to the Camp Olson leadership for their foresight in protecting this unique property for the important fish and wildlife species that depend on it and for future generations of campers to enjoy."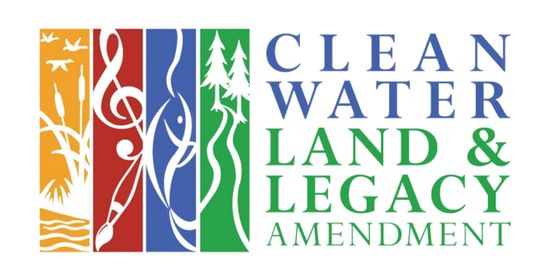 This permanent conservation easement was made possible by the members of the Minnesota Land Trust, with funding from the Outdoor Heritage Fund, as appropriated by the Minnesota State Legislature and recommended by the Lessard-Sams Outdoor Heritage Council (LSOHC). Thank you to the Northern Waters Land Trust for their partnership on this project, and most of all to everyone at YMCA Camp Olson for protecting this unique property forever.
More from the Mississippi Headwaters
Partnership Protects Bad Axe Lake, Northern Minnesota Fisheries

SAINT PAUL, Minn, April 26, 2023 — Together, the Minnesota Land Trust and the Northern Lights Council of the Boy Scouts of America have permanently protected a portion of Boy Scout Camp Wilderness, including over 3,600 feet of natural shoreline on Bad Axe Lake and 219 acres of land and water near Park Rapids, Minnesota. …

Read more

Protecting Pancake Lake in the Mississippi Headwaters

The Minnesota Land Trust recently protected beautiful, undeveloped Pancake Lake in Cass County, MN, and a portion of Boy River, which connects seven deep, tullibee-supporting cold water lakes in the Mississippi Headwaters region of Minnesota. Pancake Lake is surrounded by 222 acres of undeveloped hardwood forest and wetlands, including forested peatlands, bog, and wet meadows, …

Read more

Protecting the Outdoors for Future Generations

When E.O. Olson donated the land near Longville that would become YMCA Camp Olson in 1954, he inscribed these words on the dedication plaque: "One man may not live to see his dreams come true, but his institutions carry on. We hope the Young Man's Christian Association will preserve in this camp a paradise of …

Read more