Join us for the Minnesota Made Gala 2023
We're excited to announce a great lineup of engaging speakers for the 2023 Minnesota Made Gala. This year, we'll welcome pre-eminent polar explorer and Minnesota Land Trust landowner Ann Bancroft as a special guest.
Meteorologist Sven Sundgaard returns to emcee; Glen Fladeboe from Fladeboe Advancement will facilitate an exciting live auction, and Minnesota Land Trust CEO Kris Larson will again deliver an inspiring message about Minnesota's beautiful natural lands and the part we all play in protecting them.
#MNMADEGALA NEWS & UPDATES
Attend the Minnesota Made Gala
Explore conservation and make connections at this elevated evening in celebration and support of the Minnesota Land Trust.
Ann Bancroft—Special Guest
Ann Bancroft is one of the world's preeminent polar explorers and an internationally recognized leader dedicated to sharing stories from her expeditions to inspire youth and people around the world to follow their dreams and create change. She is the first known woman to cross the ice to both the North and South Poles, led the first American women's crossing of Greenland east to west and became the first woman to ski across the continent of Antarctica with Norwegian explorer Liv Arnesen.
Their Antarctic journey was followed by 3 million kids around the world and inspired Bancroft Arnesen Explore, a partnership continuing to blend exploration with education and inspire youth by sharing lessons learned under some of the harshest and most rapidly changing natural environments on Earth. Ann's teamwork and leadership skills have undergone severe tests during her polar expeditions and provided her with opportunities to shatter female stereotypes. The tenacity and courage that define her character have earned Ann worldwide recognition as one of today's most influential role models for women and girls.
Ann's passion for exploring our natural world is matched by her enthusiasm for teaching children. After earning a Bachelor of Science degree in physical education from the University of Oregon, Ann taught physical and special education in Minneapolis and St. Paul, Minn. schools and coached various high school sports. Ann founded the Ann Bancroft Foundation, a non-profit organization that empowers girls to imagine something bigger and helps them reach their full potential.
Ann's experiences and work has inspired classrooms to corporate leaders, teams and communities, alike. Ann co-authored "No Horizon is So Far" book, "Poles Apart" educational film and curricula; "Dare to Dream," "Pathways to Peace," the "Water Challenge Badge" with United Nations and World Association of Girl Guides and Girl Scouts and the Bancroft Arnesen Explore Girl Scouts of the USA badge program to share the lessons she learned in these remote and far away places and empower youth to lead and create a better world.
Ann's expeditions have been followed on BBC, CNN, Today, Good Morning America, National Public Radio and featured in Time, People, USA Today, Ms., McCall's, Vogue, Good Housekeeping, Glamour, National Geographic, Outside and Sports Illustrated for Kids. Ann is currently serving on the Wings World Quest and Ann Bancroft Foundation board of directors, is a judge at the Nuclear Free Future Awards annually and is a spokesperson for Wilderness Inquiry.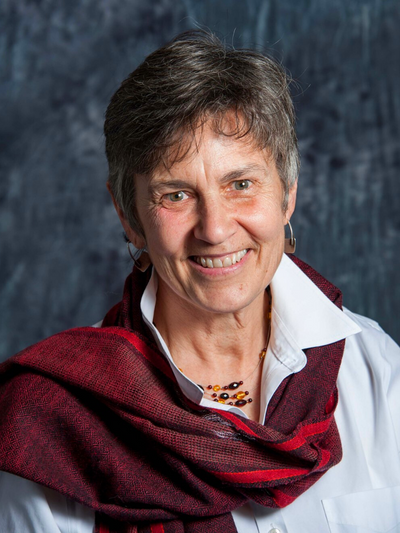 Sven Sundgaard—Emcee
The Minnesota Land Trust is excited and honored to again welcome Sven Sundgaard as emcee for the 12th Annual Minnesota Made Gala. Sven is a weather forecaster for Minnesota Public Radio and Bring Me the News, and Science Advisor to the non-profit organization, Minneapolis Foundation, which focuses on climate action and racial equity.
Combining his passion for climate science and travel, Sven is developing a climate-based travel series for which he has visited six of the seven world continents with just Antarctica remaining. During his travels, Sven has observed endangered and imperiled species like polar bears, black rhinos, orangutan, elephants, and sharks in their native habitats, trekking through the jungles of Borneo, the Amazon, the African Bush, Arctic, and diving the Great Barrier Reef.
He focuses on finding and telling the stories of the places and species, including humans, that are being impacted by climate change.
Born and raised in the Twin Cities metro area, the effects of climate change in Minnesota are never far from Sven's thoughts even when he's far from home. Climate change has had a profound impact on our seasons, something Sven has witnessed first-hand over his nearly 20-year local weather forecasting career.
According to Sven, "Through tracking temperatures and precipitation, we know that climate change is happening rapidly in Minnesota and is increasingly impacting our daily lives. Winters are warmer and we're experiencing more frequent heavy precipitation events that result in flooding, but also more periods of drought. The effect climate change has already had on our natural environment is significant."
That's what makes the work of conservation organizations like the Minnesota Land Trust so critical. Minnesota Land Trust maximizes their impact through focusing on strategic conservation areas and including habitat restoration and community engagement. Altogether that's a relatively holistic approach to the current climate crisis we're facing here in our home state."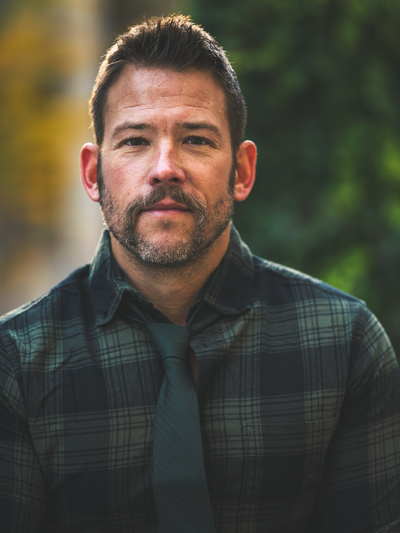 Kris Larson
Minnesota Land Trust CEO Kris Larson is once again welcoming the conservation community to an in-person spring celebration in support of environmental protection, restoration, and nature engagement in Minnesota.
Over his 27-year professional career in conservation—twenty-one at the Minnesota Land Trust—Kris has had a front-row seat to the changing conversations in the community. Historically, land trusts have typically focused on protecting parcels of land that have a local or regional significance.
However, a noticeable shift took place several years ago when new data became available, including maps prioritizing climate resilient lands and research demonstrating the critical role that land conservation can play in helping address the global issues of climate change.
In fact, according to a research article published in 2017 by the Proceedings of the National Academy of Sciences of the United States of America (PNAS), nature-based solutions can provide up to 37% of the emission reductions needed by 2030 to keep global temperature increases under 2 degrees Celsius, the goal established by the Paris Climate Agreement.
In 2017 Minnesota Land Trust identified eleven conservation program areas to strategically address climate change through Natural Climate Solutions, which support wetlands, forests, and prairies to increase carbon storage or avoid greenhouse gas emissions; promote natural system resiliency by defragmenting habitats and increasing biodiversity; and protect and enhance ecosystem services.
Then in 2022 the Minnesota Land Trust adopted a Climate Change Action Plan to further focus the existing Conservation Agenda and ensure we're promoting natural climate solutions at every opportunity. According to Kris, "Researching and defining an organization-wide Climate Change Action Plan uncovered some areas where we can improve our focus and measure our impact differently. But the big picture is that most of our organization's work over the last 30 years has been the work of investing in natural climate solutions. We should celebrate that…and accelerate it. In order to do that we need to spread the word and continue to grow our community. Events like Minnesota Made help us do just that."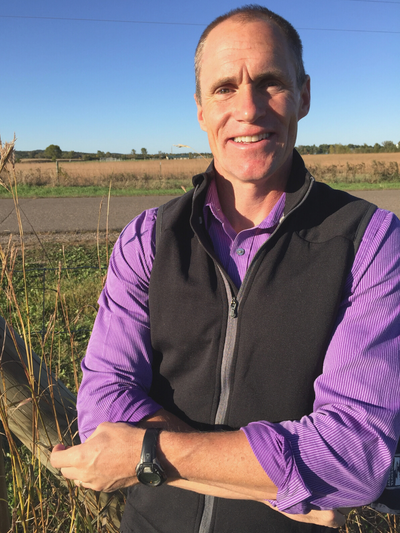 Glen Fladeboe—Auctioneer
Glen Fladeboe (Principal Partner and Auctioneer) of Fladeboe Advancement attended the World Wide College of Auctioneering in Mason City, Iowa immediately after graduating high school and has been part of the Fladeboe family business ever since.
With over 25 years of experience as a professional auctioneer and fundraiser, he has been instrumental in building Fladeboe Advancement into a premier benefit auction and fundraising strategy consulting company. He credits the success of the business to his exceptional staff, time spent consulting with and getting to know clients, and a company philosophy that says, "if you focus on the mission of the organization, people will be inspired and support the cause."
Glen holds a degree in communications from Hamline University and lives with his wife Stephanie, two daughters, and dog in Minneapolis, Minnesota. In his free time, he enjoys marathon running, hunting, driving tractor, and spending time at his cabin on the south shore of Lake Superior.
Fladeboe Advancement has established itself as one of the largest fundraising strategy companies in the country. The company offers a range of services including benefit event and campaign consulting, giving analyses, and donor stewardship planning. The team is passionate about highlighting an organization's mission to inspire giving and strengthen donor relationships. We consider it a privilege to have helped more than a thousand nonprofit organizations raise hundreds of millions of dollars over the past decade.