Why Sponsor?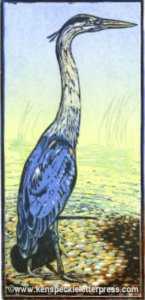 Sponsorship of Minnesota Made is a unique opportunity to support the protection of Minnesota's natural places, while connecting your brand to a non-partisan organization working to provide clean water, wildlife habitat, outdoor experiences and scenic beauty for all Minnesotans.
2019 Sponsorship Levels
Sponsorship of Minnesota Made can offer a number of benefits to your organization before and during the event, including recognition on social media with personalized posts on Facebook, Instagram, and Twitter and recognition in our printed 2019 annual report.
MOOSE – $10,000
Title sponsor logo placement on all materials, including event web page, event emails, day-of-event signage and programs
Personalized field trip hosted by Executive Director Kris Larson for 6 guests to a Land Trust project
8 tickets to the event
GREAT BLUE HERON – $5,000
Premier logo placement on all materials, including event web page, event emails, day-of-event signage and programs
6 tickets to the event
BROOK TROUT – $2,500
Logo placement on event web page and event emails, name on day-of-event signage and programs
4 tickets to the event
MONARCH – $1,500
Name on event web page, event emails, day-of-event signage and programs
2 tickets to the event
Contact:
Alex Tsatsoulis: atsatsoulis@mnland.org  | 651-917-6289 or
Beth Westerback: bwesterback@mnland.org | 651-917-6297