Bancroft, Minnesota Land Trust, and Washington County partner to protect 118 acres over two properties
The Minnesota Land Trust, Washington County, the Minnesota Department of Natural Resources (DNR) and two landowners, including polar explorer Ann Bancroft, have successfully closed on a land conservation partnership project that permanently protects approximately 118 acres over two properties in the Carnelian-Marine-St. Croix Watershed District in May Township.
"One of the easiest decisions I've ever made was to put this land in a conservation easement to conserve it forever so that future generations can benefit. It would be a tragedy if this land were developed. I hope this inspires other Minnesotans to do this with their property. I couldn't have done this alone. It was wonderful to work with the Minnesota Land Trust and Washington County," Bancroft said.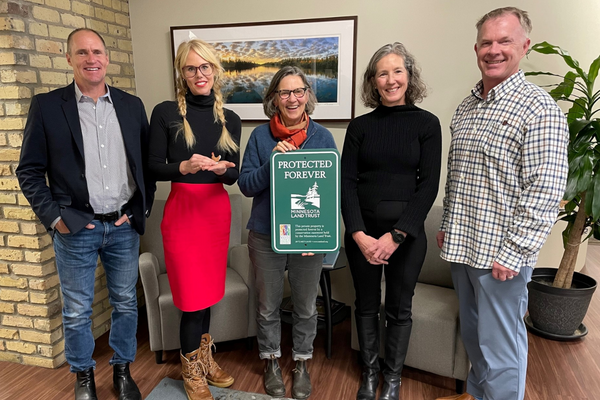 Read the full press release to learn more about this exciting collaboration, Land Protected Forever in Partnership with Polar Explorer Ann Bancroft [PDF], and check out some beautiful property photos below.
This protection project is located within the Minnesota Land Trust's Twin Cities Metro and Rum River & St. Croix River priority conservation program areas.
---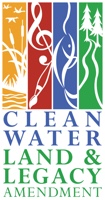 This conservation easement was made possible by the members of the Minnesota Land Trust and with funding from Minnesota's Outdoor Heritage Fund, as appropriated by the Minnesota State Legislature and recommended by the Lessard-Sams Outdoor Heritage Council (LSOHC) and the Minnesota Environment and Natural Resource Trust Fund as recommended by the Legislative Citizens Commission on Minnesota Resources and facilitated by the DNR Scenic and Natural Areas grant program. Funding was also provided by the Washington County Land and Water Legacy Program, a voter-approved bond referendum for the preservation of water quality, woodlands, and other natural areas.