In addition to reviewing the 2022 Minnesota Land Trust Annual Report below, you may also download, save, attach & send, and print the PDF.
Included on this webpage are our many supporters from July 1, 2021 to June 30, 2022 and a 2022 Year in Review photo album featuring the beautiful lands that began being protected by conservation easements in 2022, as well as ongoing restoration work and the 2022 events that brought us together.
Connect with us on social media & subscribe to Minnesota Land Trust email updates!
Our 2022 Supporters
We are so grateful for our supporters, including donors, landowners, volunteers, individual fund supporters, and individuals who have been lovingly memorialized with a gift to the Land Trust. Additionally, the work of Minnesota Land Trust staff and board members helps increase our conservation and restoration reach and impact across the state of Minnesota.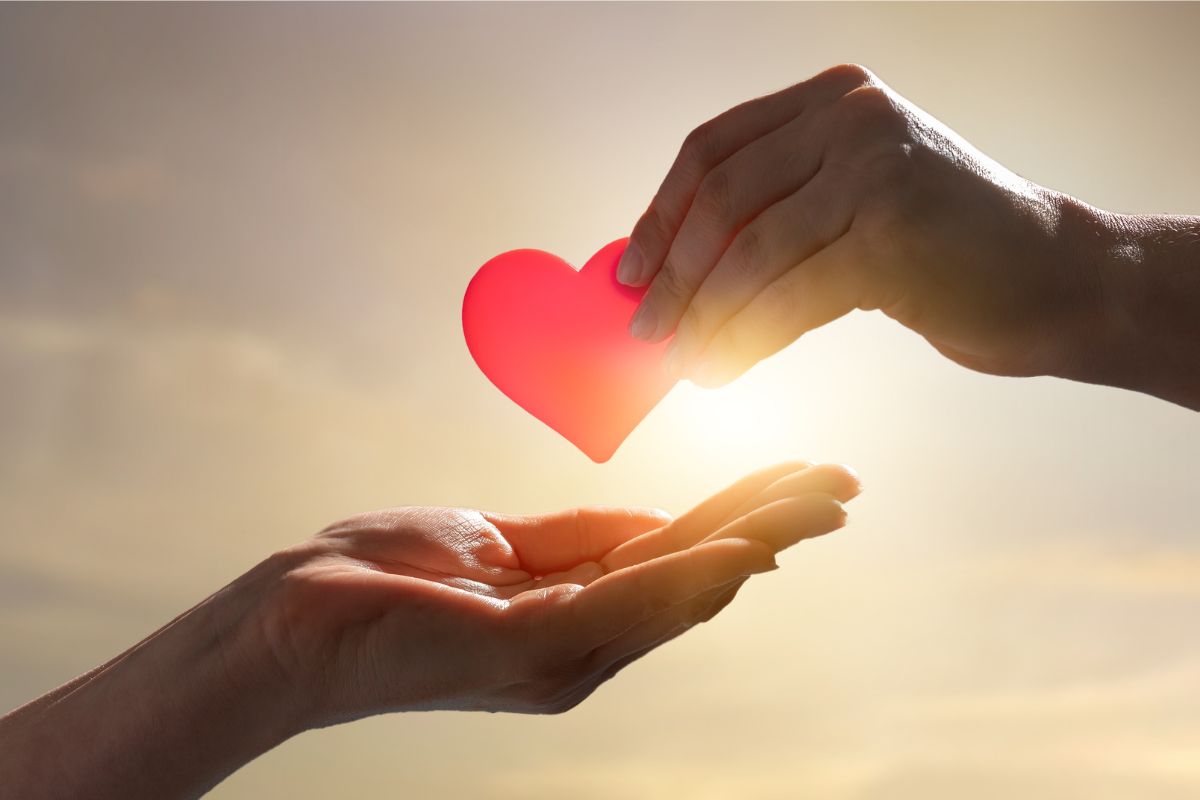 Donors
We couldn't do our work without the generous financial support of donors. Thank you to the individuals and groups that donated between July 1, 2021 and June 30, 2022 named below, as well as the many people who contributed amounts up to $499. Click or tap to view the names in each giving segment.
$50,000 and over

Anonymous
Edward & Sherry Ann Dayton
The Driscoll Foundation
Fleetwood Foundation

Laird Norton Family Foundation
Gregory Page
Pete & Mary Sue Vorbrich
$25,000–$49,999

3M Foundation
Ted & Angie Erickson
Richard & Susan Goldman
David & Amy Hartwell
Ellinor D. & Edward J. Hayward
Lucy Jones & Jim Johnson
Carolyn & Doug Kohrs

Mortenson Family Foundation
Open Door Foundation
Patrick & Aimee Butler Family Foundation
Rahr Corporation
Smikis Foundation
Margaret V.B. Wurtele
Skip Wyland & Carol Noren
$10,000–$24,999

Julie Andrus
Anonymous
Athwin Foundation
Colleen Carey & Pam Endean
Page & Jay Cowles
Dallas & Louise Anderson Foundation
David Winton Bell Foundation
Dave & Diana Dawkins
Duluth Superior Area Community Foundation: Four Cedars Environmental Fund
EcoTrust
Jerry Erickson & Ben Aguilar
Loren & Whitney Hansen
Hawley Family Foundation
John W. Mooty Foundation Trust
Wood Kidner & Sue Funk
Jeanne Kogl

Bridget & Ross Levin
Lloyd K. Johnson Foundation
Laurie Lucas
MAHADH Fund of HRK Foundation
John & Linda Massopust
James Mayer & Rochelle Gunn
Nivin & Duncan MacMillan Foundation
Rahr Foundation
Willie & Markell Rahr
Jason Spaeth
Maureen Steinwall & Mike Lavelle
Brad & Cyndy Wallin
Mike & Jani Wiebolt
Elizabeth & Rufus Winton
Peder Yurista
$5,000–$9,999

Anonymous
Jon & Metta Belisle via the St. Croix Valley Foundation
Johanna Bell
James Brewer & Dorothy Slegman
Christopher & Julie Causey
Austin & Rachel Damiani
Steven DeLapp
Liz & Brian Dillon
John Gabbert
Morris Gjessing
David & June Guckenberg
Jeffrey & Beth Hayward
Carter & Florence Hedeen
Weston Hoard & Christina Evans

Ellen Jones & Bob McKlveen
David Knoblauch & Suzanne Woodrich
Kent & Diane Krueger
Vince Leo & Susan Calmenson
Margaret Rivers Fund
Oak Grove Foundation
James A. Payne
Elaine Rees & Gerald Morsello
Barry & Ann Sampson
Gerry & Nan Snyder
Steven C Leuthold Family Foundation
Mike & Jenna Wiebolt
Timothy & Betsy Wilson
Jane & Oswald Wyatt
$1,000–$4,999

Pamela Akerstrom
Richard Allendorf & Paul Markwardt
Alton Foundation
American Bear Association
Allan Amis & Ginna Portman Amis
Scott & Monica Anderegg
Tom Anderson & Nancy Conger
Catherine Andrus
Anonymous
Kurt Apfelbacher & Ani Backa
Chas & Nancy Arend
Paul & Sue Arneson
Janalee Aurelia & Eric S. Anderson
Joel & Emily Barker
Randall & Sara Barry
Shirley & Bill Baxter
Bayrd Charitable Giving Account
Brad & Sherrie Beal
Bruce & Mary Bean
Patricia Bellace
Better Place Forests
Joyce Bish
Rick & Ginny Black
Jeff & Emily Blodgett
Blue-Pencil Collective
Priscilla Brewster
Ali Britton & John Harned
Andy & Jill Budish
Robert & Martha Bush
John Bussey & Andrea Brubaker
Olivia Cares
Jaclyn Carey
Gary R. Carlson
Ryan Carlson
Carlson Family Foundation
Colliers Mortgage
Karen & Ted Contag
Convergent Retirement Plan Solutions, LLC
The Cornerstone Group, Inc.
Clint Corrow & Julie Newman
Ellie Crosby
Stewart & Lesley Crosby—The Longview Foundation
Tom & Barb Daggett
Jennifer Dahl
Irene Dellert
Dellwood Foundation
Mary C Dolan—The Longview Foundation
Bryan & Katherine Donald
Pamela Dow
Suzanne Doyle
Joan R. Duddingston
Peter & Rose Dwyer
Mark Edstrom & Amy Knox
Frederic & Lynn Engman
Gerald & Kay Erickson
Ashley Ewald
Thomas & Jeanne Fansler
Barb Farrell
Ben & Becky Field
Leslie Foote
David & Claire Forsberg
Elizabeth Fourniea
Fredrikson & Byron Foundation
Fredrikson & Byron P.A.
Charlie & Iris Fried
Brad Fuller & Libby Lincoln
Michael Garwood & Lynne Bisagno
Lynn Glesne
Peter & Mary Gove
Richard & Marnee Grefe
Tony & Cathy Grundhauser
Jeff Hanson & Margit Bretzke
Jane Harper & John Velin
James Hedin
Gail Helland & Helmut Pfurtscheller
Ellen Herman & Chrispian Shelton
Lee & Liz Hickerson
Doug Hoffman & Jen Pearson
Julie Houg
Gloria K. Hughes
Patrick Hynes & Heather Rein
James T. Nystrom Foundation
Charles & Karen Jensen
Jerome J. & Ursula Choromanski Family Foundation
Timothy Johnson
Alan & Judy Johnston
Anita Jones
Scott & Anne Jones
Daniel Jurgens & Ann Merrill
Keith Kalenda
Tom Karp & Joann Verweig
Mary Kehrer-Schneider
Stephen & June Keibler
David Kelley
Jane Hartley Kingston
Virginia Klenk
Land O'Lakes
Sarah Lang
Kris & Christine Larson

Lathrop GPM Foundation
Lederle Family Charitable Fund
Richard Leppert
Dave & Peggy Lucas
Alexis Ludwig—Vogen & Kirk Vogen
Kristin & Sarah Maier
Elizabeth Mairs
Heide Mairs
Helen Mairs
Susan Mairs & Patricia Boulware
Chuck Malkerson & Carolyn Hall II
Marathon Foods
Bob & Siri Marshall
Bill & Beth McClelland
Bob & Mary McDonald
Merry Little Bath Company
Bill & Sue Metzger
Clint & Patty Miller
Nicholas Miller
Charles Misner
Lucy Mitchell—The Longview Foundation
Menaka Mohan
James Mohn & Heather Muster
Chuck & Melinda Moos
Anthony Morley & Ruth Anne Olson
Jeff & Amy Morsman
Barb Naramore & Steve Cox
Native Resource Preservation LLC
Donald H. Nelson
Nicholson Family Foundation: Ford & Catherine Nicholson Fund
Nicholson Family Foundation: Todd & Martha Nicholson Fund
Northland Aluminum Products, Inc. (Nordic Ware)
Jennifer O'Neill & Martin Cook
Dave & Karen Parrin
Cheryl Paullin
Peregrine Capital Management, Inc.
Alan Peterson & Mary Findorf
Dwight Peterson
Mimi Levin Petersen & Dane Petersen
Sara & Dave Pierson
Jane Prohaska & William Donohue
Todd Reubold
Russ & Kathy Rhode
Eric & Jessica Rhyner
Rick & Denise Rosvold
Claire & David Ruebeck
Marjorie Schlossman
Cathy & Don Schwarz
George W. Shardlow
John & Marilyn Fritz Shardlow
The Sherwin-Williams Company
Romy Silver-Kohn & Jesse Kohn
Fay & Kurt Simer
Jay & Ann Simonson
Dean Skallman
Eleni Skevas
Kevin Smith & Beverly Zimmer
Rick & Cheryl Snyder
Wendy Sommer
Stantec Consulting
Jim & Carol Stark
Sue Steinwall
Steinwall, Inc.
Stoeckel Jahner Land Surveying
Roger Strand
Target Corporation
Harold Teasdale
Jim & Kay Tennessen
Teresa Thews & Paul Scobie
Jennifer Thompson
Tim & Diane Thorpe
Thomas Troester
Rodney Von de Linde
Skip & Mary Kay Von de Linde
Gary & Susan Wahman
Ed & Bobbi Walsh
Michael Walstrom & Kerrie Blevins
Barry Warner & Maureen Wiegner
David & Beverly Wickstrom
Wild North Co.
David Wilkinson & Samantha Funk
Richard M. Williams
Steve Wilson & Mary Shedd
Susan D. Wilson
Eleanor & Fred Winston—The Longview Foundation
Steven & Beverly Wolf
Tom & Peggy Wolner
Wright County West Metro Whitetail Chapter, Minnesota Deer Hunters Association
Xcel Energy
Dianne Yanish
Steve & Susan Zimmerman
Charlotte Zumbusch
Jennie Zumbusch
$500–$999

Kent & Mandy Adams
Ameriprise Financial Matching Gift Program
Kristi & Scott Anderson
Patrick Anderson & Kirsten Erickson
Anonymous
Donald Arbour
Constance Archbald
Baihly Woods Preservation Association
Mary Bang
Elissa Bean
Christine Beck
Caroline Beckman
Chandra Benjamin
Toby Bent
Alex Blouin
Matt & Debbie Bredesen
Paul D. Brown
Susan Brust
Reid Carron & Becky Rom
Nancy & Tom Caswell III
Susan Chandler
Gloria Christensen
Maria Christu & Kevin Staunton
Eric Curran-Bakken
Joan Dayton
Chuck & Jackie Dietz
Susan Dilday
Tim & Barbara Doten
Eric & Mary Jo Duncan
Kristin Elliott
Curt Engels
Sandy Eppling
Dave & Renee Ethier
Mark & Kim Evans
Alan Felix
James Feng
Charles & Anne Ferrell
Glen Fladeboe & Stephanie McClearey
Herb Fox
Kurt Fox
Daryl & Joan Franklin
Leslie A. Garner
Niki Geisler
David Gellatly
Kathleen Gill
Stephen & Candace Gouze
Krista Graven
Lisa Griebel
Terry & Susan Gruenhagen
The Guardian
Curt & Pat Hadland
Cheryl Hagen
Paul E. Hagquist
Linda & Robert Hammar
Katherine Harter
Katharine M. Hartley
Jeff & Lucy Heegaard
Mike & Karel Helgeson
Ed & Linda Hendrickson
Anna Henson
Randy & Pam Hinze
Johnna Hobbs
Scott Holzer
John & Susan Howe
Mark Hudson & Susan Swigart
Karl & Beth Johansson
Dr. John Morrison & Carrie Scherer Family Fund of the Catholic Community Foundation
Barbara Johnson

Brittany Johnson
Janet Jones
Esther Kellogg
Kari Koehler & Tobin Sobaski
Martin Koessel
Sandra Korthuis
Linda & Michael Kriel
Randy Lake & Colleen Keough
Landmark Environmental, LLC
Michael Larsen & Linda Nelson
Thomas Lauria
Gail Lust
Sandi Maguire
Judith Mares
Jill McCarthy
Walt McCarthy & Clara Ueland
Medtronic Matching Gift Program
Leeann Metzmaker
Mary Miller
Christine & Jerry Moench
Charles Moore & Charlotte Chamberlain
Cyrus Morton
David & Barbara Nicholson
Elinor K. Ogden
Ogilvy Matching Gift Program
Anne Paape
Katherine Perry
Ned & Sarah Phillips
Anne Pick
Louise B. Plank
Alan Polsky
William Ramsden & Doreen Lynch
Nicole Rapson
Redpath & Company
Nick Reinke
James & Nicole Rickard
Mark & Amy Riegel
William Risse & Kristin Mroz Risse
William & Lynne Rogers
John Roxbury
Anne Russell
Jennifer & Christopher Scholl
Paul & Sue Schurke
Adam Schwartz-Lowe
Ken & Katie Searl
Gena & Steven Setzer
Janine Sieja & Steven Yore
Jean Silberman & Tom van der Linden
Caitlin & Chris Sipe
Mary Ann Sironen
Angela Smith & Erik Tryggestad
Ben & Joanna Stacke
Andrew & Cassidy Steiner
Charlotte Stephens
Tom & Christine Stoa
Jon & Sarah Strommen
Sven Sundgaard
Alisha Telci
Karen Thill & Rebecca Richardson
Matthew & Elizabeth Torchia
William Tucker
Nancy Warner
Beth & Erick Westerback
David K. Whitney
Geoffrey Williams
Xcel Energy Matching Gift Program
Nathan Zerbe & Joan Nichols
In-Kind Donations

Pamela Akerstrom
Belwin Conservancy
Bent Paddle Brewing Co. & Lincoln Park District Neighbors
Blue-Pencil Collective
Aimee & Paul Broten
Brown & Greene Floral Market
Castle Danger Brewery
CBS Television Stations
Custom Woven Interiors
Austin & Rachel Damiani
Beth Dooley
The Duluth Grill
Epicurean Inc.
Faribault Woolen Mill Co.
France 44 Wine & Spirits
Games by James
Gear West
Susan L. Hawkinson
Betsy Hsiao
Ellen Jones & Bob McKlveen
Jeremy Kershaw—Heck of the North
Jane Hartley Kingston
Jeanne Kogl
William Kent Krueger
Marilyn Larson
LDH Landing Nets

Bridget & Ross Levin
Loll Designs, Inc
Loppet Foundation
Bill Majewski
Mary's Handknits
Merry Little Bath Company
Modern Carnivore
Moona Made Treats
Northland Aluminum Products, Inc. (Nordic Ware)
Pachyderm Studios
Patagonia
Patrick Mohs Jewelry
Studio Red Wing Shoes
Salsa Bicycles
Science Museum of Minnesota
Sparrow Cafe
Summit Brewing Company
Svens Clogs
Three Forks Ranch: Lodge & Spa
Vikre Distillery
Ken & Terry Visger
Vortex Optics
Bob White
Wild Birds Unlimited
Wintergreen Dogsled Lodge
Skip Wyland & Carol Noren
Add Your Name to the List!
Signal your support for conservation, restoration and nature engagement in Minnesota by giving a gift of $500 or more and being named in next year's annual report.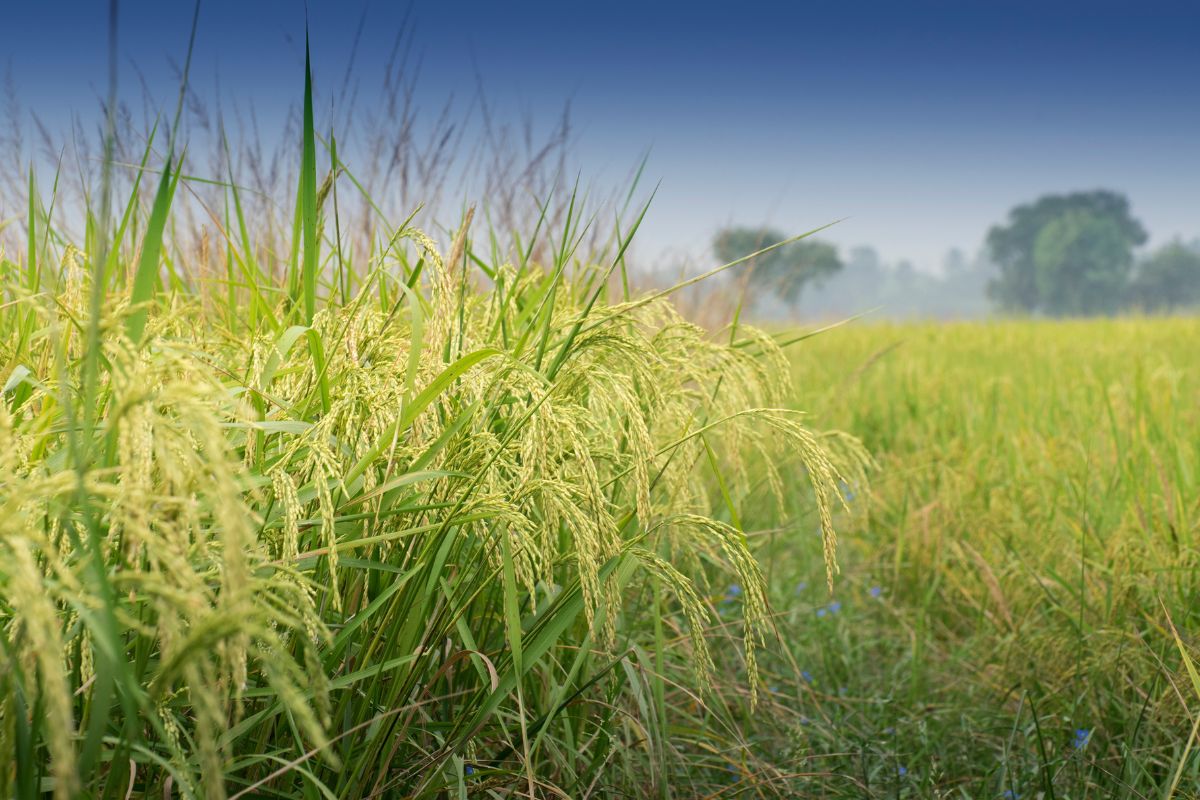 Landowners
Thank you to the generous landowners granting conservation easements or land from July 1, 2021 to June 30, 2022 as named below.
Bette Bensch
John Casson
Brian & Nancy Dahl
Eagle Bluff Environmental Learning Center, Inc.
Terry Flatten
Rod & Sue Foss
William Foss
Hugh Gibson
Michael Hult
Harold Imholte
Janelle Kelleher
James Kenna
Anthony Kirwin & Abbe McGray
Charles & Rebecca Lauterbach
Stewart & Judy Lauterbach
Thomas & Theresa Loxtercamp
Osprey Wilds Environmental Learning Center
Steven Otterson
Geraldine Posner
Greg & Kathy Raether
Rocky Mountain Sportsmen, Inc.
The Science Museum of Minnesota
Sandra Sherman
Dennis & Kristin Tuel
Tim Wallace & Amy Loiselle
Want to Conserve Your Land?
Join over 700 landowners across Minnesota who are working with the Minnesota Land Trust to protect and steward over 75,000 acres of protected private lands.
Or contact us to get more information.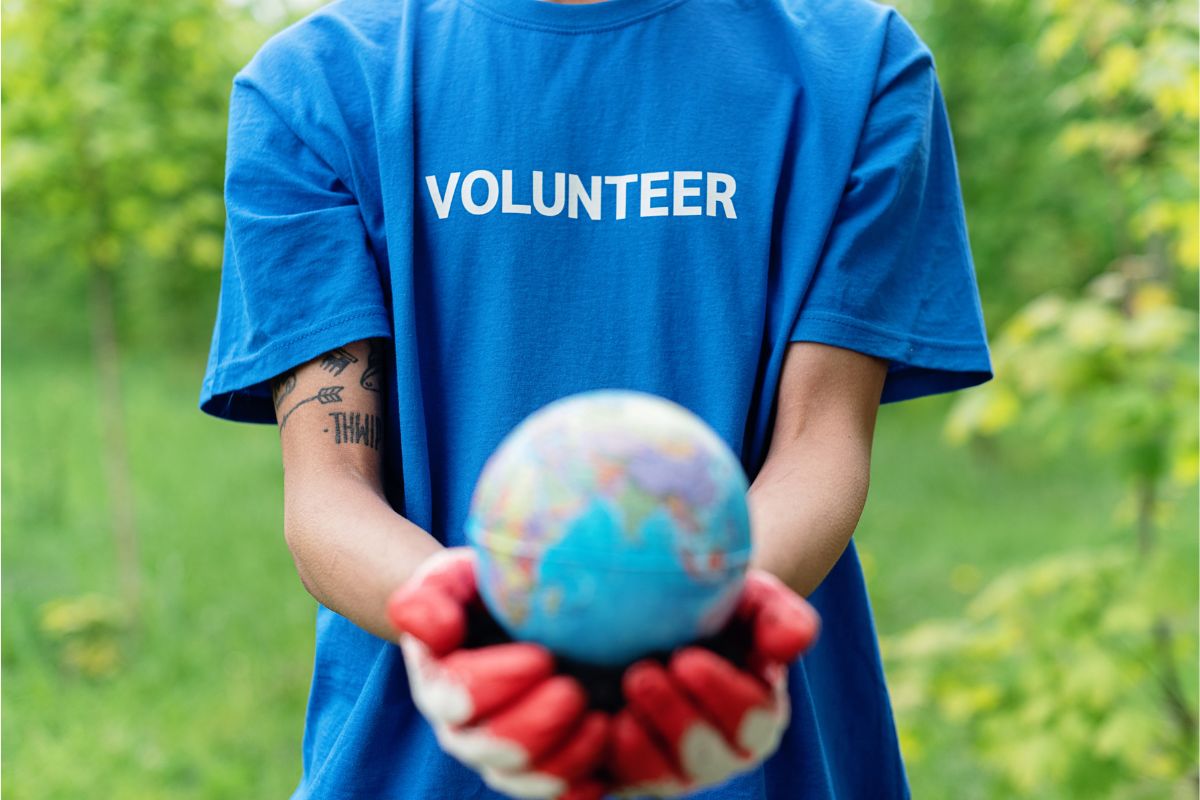 Volunteers
Our work wouldn't be possible without volunteers, especially volunteer monitors who visit protected properties on behalf of the Minnesota Land Trust. The following individuals helped us meet our monitoring goals during the fiscal year, July 1, 2021 to June 30, 2022.
Marge Amberson
Ginna Portman Amis
Tom Anderson
Polly Bayrd
Tom Beaver
Blue-Pencil Collective
Daryl Bohm
Matt Bredesen
Jim Brewer
Jim Burkett
Frankie Cody
Ian Colby
Craig Cold
PJ Connolly
Mark Crawford
Keith Dehnbostel
Mark Erickson
Jenna Fletcher
Lark Gilmer
Nona Goertz
Sean Gokey
Matt Grimley
Gary Gustafson
Dave Hagen
Ken Hains
Eva Hansen
John Harford
Jane Harper
Jeff Hayward
Carter Hedeen
Eric Hedeen
Florence Hedeen
Tom Hoffman
Pam Joachim
Karl Johansson
Cliff Johnson
Jim Johnson
Mark Johnson
Murdoch Johnson
Ellen Jones
Megen Kabele
Dag Knudsen
Tyson Korb
Ryan Kutter
Barbara Lamotte
Mike Lamotte
Greg Larson
Steve Lee
Louise Levy
Gloria Lindberg
Diane Lund
Bill Majewski
Norma Malinowski
Jamie Manning
Michael Manning
Kelly Matsuoka
Bob McKlveen
Clint Miller
Bob Narem
Matt Neil
Mary Newstrom
Lou Ochocki
Eric Olson
Jennifer O'Neill
William Risse
Bob Scheierl
Dennis Scherber
Bruce Schoenberg
Lee Scholder
Paul Scobie
Carol Sersland
Bill Sharbono
Steve Sicheneder
Fay Simer
Teresa Thews
Ann Thies
Brian Varland
Ken Varland
Stacy Vasend
John Velin
Mark Wendt
David White
Margie White
Peder Yurista
Become a Volunteer
Want to support conservation in Minnesota with your time and talents? Become a trained volunteer monitor working with the Minnesota Land Trust Stewardship team and visit protected properties across the state.

Gifts Made in Memory of
The following people were lovingly memorialized through a gift to the Minnesota Land Trust between July 1, 2021 and June 30, 2022.
Elly
Emma
My grandpa, a third-generation Minnesotan farmer
Len
Richard J. Anderson
Jim & Joyce Aris
Geraldine Bender
Glen A. Bergan
Harvey & Muriel Berglund
Theodore & Edna Bergman
Bill Beyer
Lyle Bradley
Donna J. Buck
John Budd
Granny Carlaw
Olive Carlaw
Tom Caswell, Jr.
Joanne Church
Sandra Clark
Carol Collins
John Conda II
Don & Kathy Curtis
Rita DeBruyn
Brianna Louise Delagran
Gordon Donnelly
Dee Englund
John Alden Falk
Jacalyn R. Fleming
Al Fox
Kenneth & Florine Griswold
Paul Gruchow
Russell Gustafson
Jane & Jim Hall
David Hartley
Don Helgeson
Laurie Herje
James D. Hoversten
Tom Howe
Bernice Johnson
Bruce D. Johnson
Jolene Jones
Eleanor Kline
Robert T. Kolstad
David B. Laird, Jr.
June & Vern Lake
Rolfe A. Leary
Craig Lindeke
Darcy J. Ling
Eldon Linscheid
Jean Lovett
Robert P. Mairs
Lester & Doris Martin
Donald W. McCarthy
Lois & Norman Metcalf
Darby Nelson
Ruth J. Nelson
Gay Noble
Louise O'Day
Peter Pessenda
Marge Peterson
Tom Peterson
Fred Poisson
David W. Pratt
Dean Rebuffoni
Victoria L. Rock
Dr. Orlando & Gloria Ruschmeyer
Diane K. (Soe) Schmelzer
Leo Schneider
Barbara Schultz
Faye Schultz
Merle Scott
Erika Sitz
Chip Slater
Jim Spangler
Nancy Stammer
Harry Sweatt
Robert Treuer
Nathan Vandewega
Anna Lageson VanVoorhis
John R. Wappes
Carl Weinandt
Nicholas Westcott
Keith Ziermann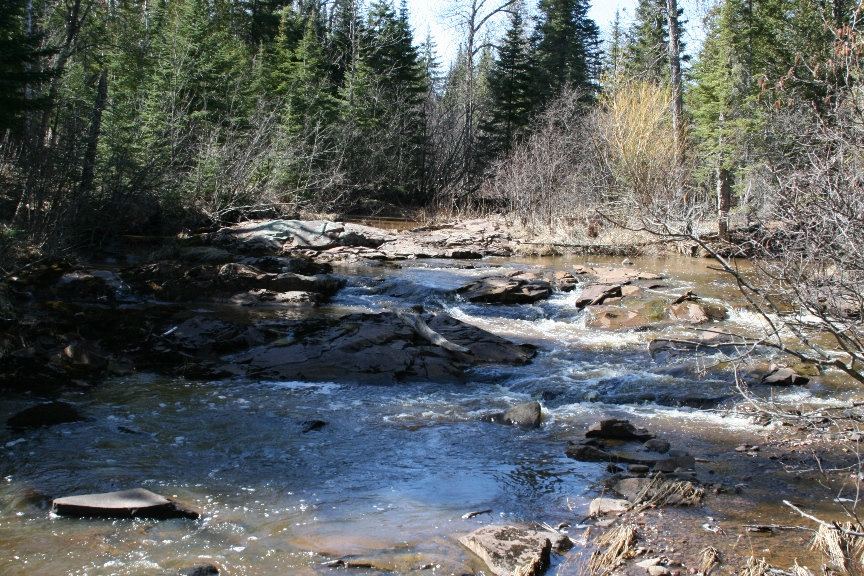 Encampment River Area Conservation Fund
Thank you to the following donors who helped support the Encampment River Area Conservation Fund between July 1, 2021 and June 30, 2022.
Catherine Andrus
Julie Andrus
Anonymous
Bruce & Mary Bean
Elissa Bean
Priscilla Brewster
Nancy & Tom Caswell III
Kent Chasson & Carrie McCarthy
Stewart & Lesley Crosby—The Longview Foundation
Len & Beth Dayton
Susan Dilday
John & Sybil Eakin
Steve & Liz Ellmann
Tommy Johns & Julie Gillette Johns
Tom Karp & Joann Verweig
Elizabeth Kelsey
David Knoblauch & Suzanne Woodrich
Elizabeth Mairs
Heide Mairs
Helen Mairs
Rob & Aimee Mairs
Susan Mairs & Patricia Boulware
Jill McCarthy
David & Barbara Nicholson
Nicholson Family Foundation: Ford & Catherine Nicholson Fund
Nicholson Family Foundation: Todd & Martha Nicholson Fund
Bridget O'Brien & Mark Nelson
Daniel & Terri Pratt
Lucinda Pratt
William Priedeman & Marcia McMullen
Chuck Ritchie
Daniel & Alicia Ritchie
Wint & Tina Ritchie
William Schmitt
Maggie & Contee Seely
Kevin Smith & Beverly Zimmer
Lynne Snider
William Stevens & Cynthia Hill
Jon & Sarah Sturgis
John J. Taylor
David & Miriam West
Katie & Charlie White
Ben & Donna Wright
Jane & Oswald Wyatt
Robert & Eleanor Zeff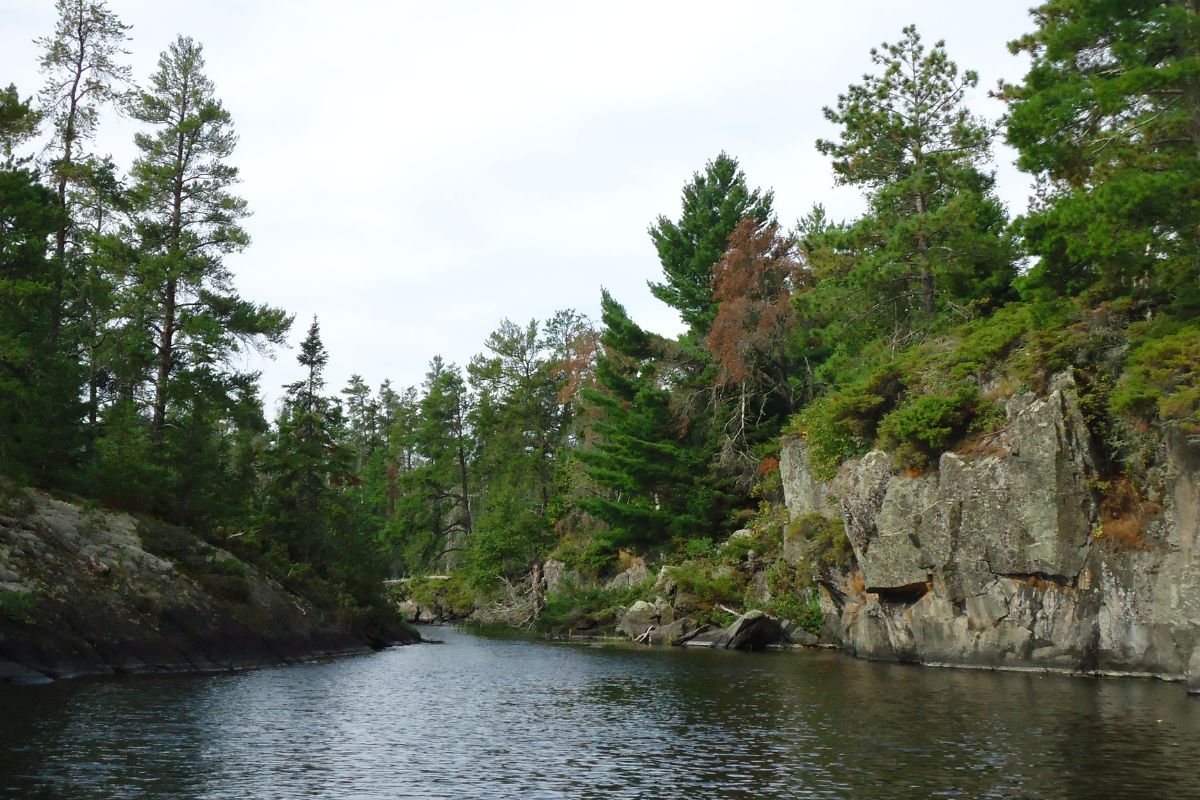 Rainy Lake Fund
Thank you to the following donors who helped support the Rainy Lake Fund between July 1, 2021 and June 30, 2022.
Paul Anderson
Anonymous
Christopher & Julie Causey
Linda Causey
Kim & Deborah Embretson
Linda & Robert Hammar
James & Roz Hawley
Michael Hawley
Hawley Family Foundation
Joan Heinle
A.C. Hickox
Robert Hilke
John Holtzermann
Heidi Jerome
Wendy Jerome
Larry & Jo Kallemeyn
Jean Kelly
Kenneth & Anne Klopfer
Paul & Kay Larsen
Sara Martineau
Peter & Janice Mattina
Barry & Ann Sampson
Bruce Scott, Linda Scott, Kathy Sylvia
Carolyn Siebert
David Siebert & Sarah Dunning
Virginia Sweatt
Philip & Carolyn Wallis
Photo Album: Minnesota Land Trust 2022 in Review
Click or tap on the photos to view full sized images and captions.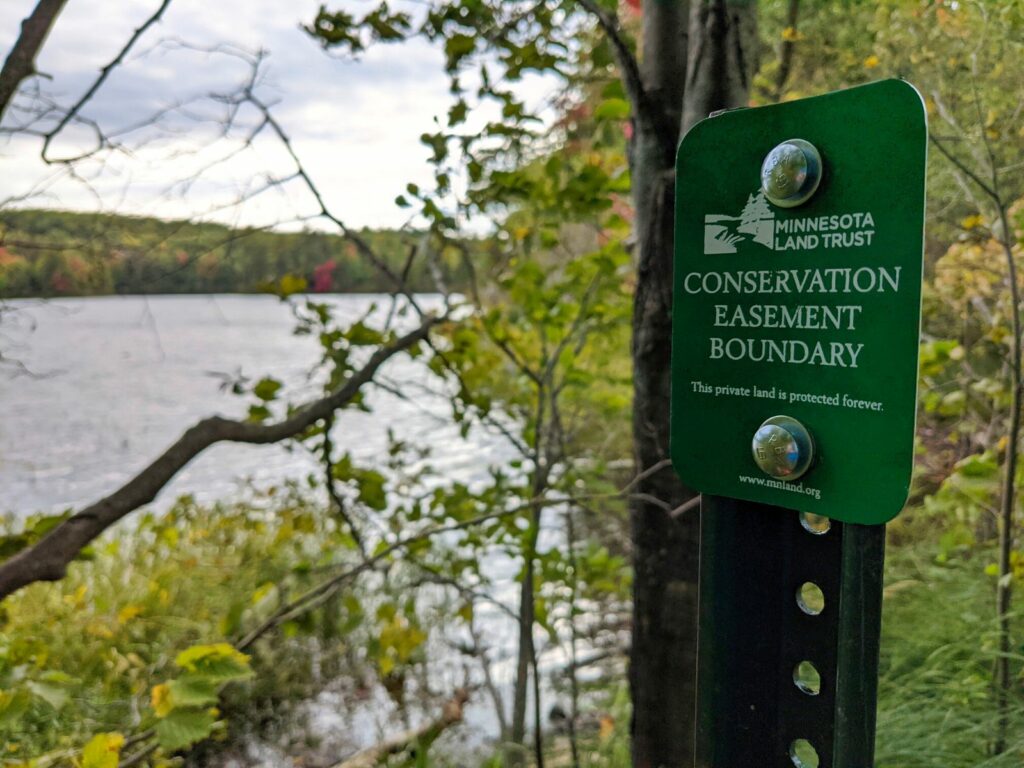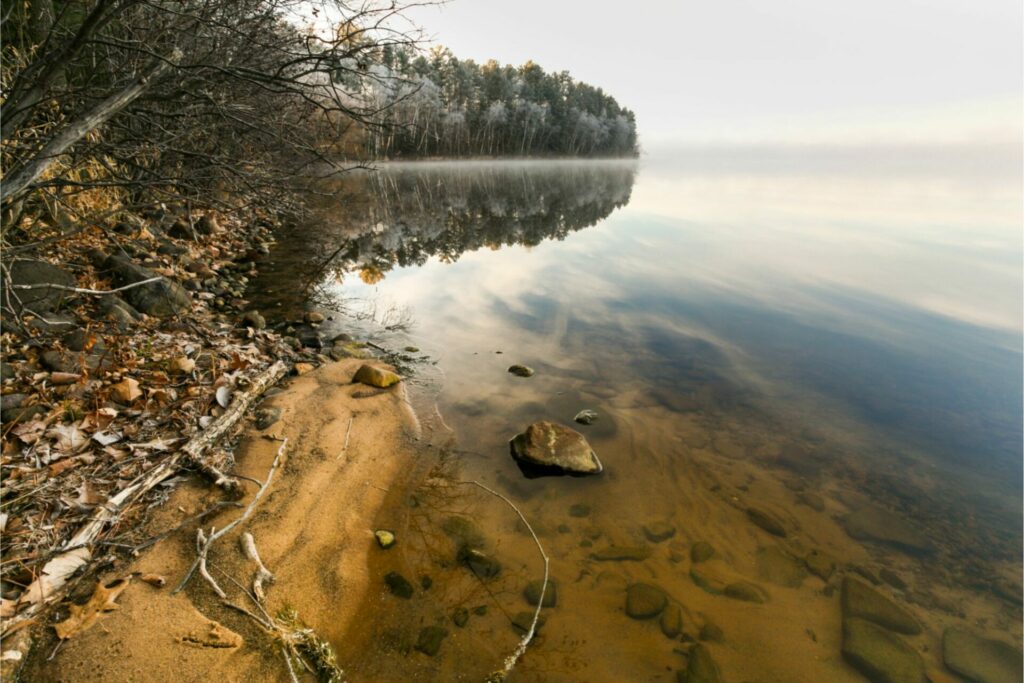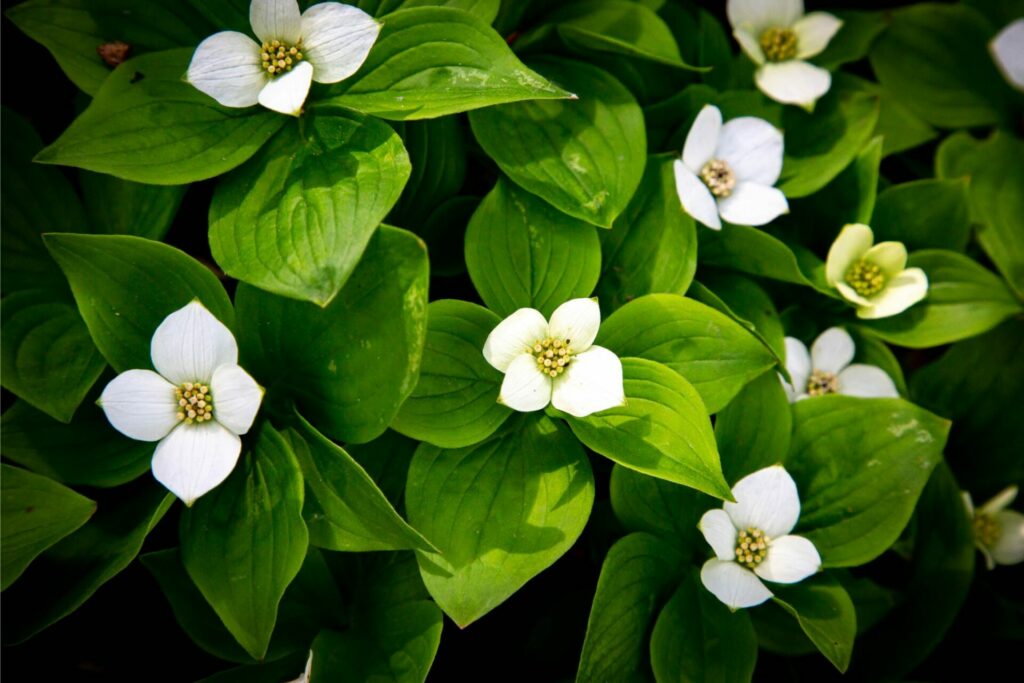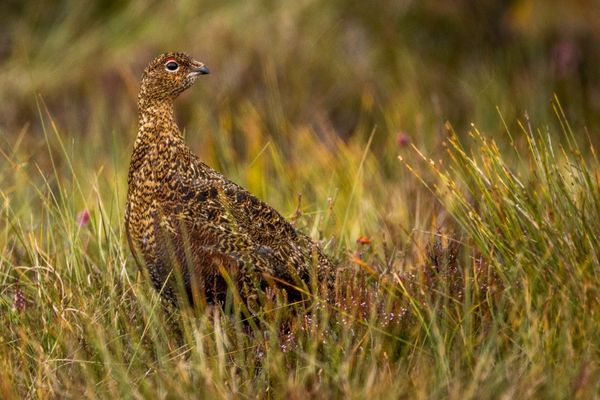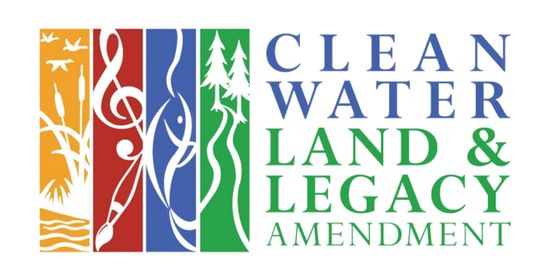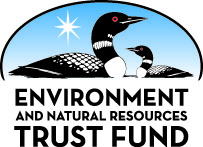 We are grateful to our donors, partners, and the generous landowners who protect their land forever. Finally, many of these projects would not be possible without funding from the Outdoor Heritage Fund, as appropriated by the Minnesota State Legislature and recommended by the Lessard-Sams Outdoor Heritage Council and the Minnesota Environmental and Natural Resources Trust Fund as recommended by the Legislative-Citizen Commission on Minnesota Resources.