Rising high above the valleys below, the bluffs of southeastern Minnesota are part of the most biodiverse region of Minnesota. Untouched by glaciers, this unique topography has been shaped by the rivers and streams carving through it. Unfortunately, development and invasive species have put this unique habitat at risk and are slowly eroding a Minnesota gem. Thankfully, however, local landowners have pushed back, working to protect and restore these important places. Most recently, Tom Hunter worked with the Minnesota Land Trust to permanently protect over 200 acres along a bluff outside of Wabasha.
On the property that he purchased in 2010, Tom Hunter has poured his energy into restoring the row crop fields of his land back into grasslands, like those that once covered his property. A farmer, Tom has worked to balance the unique ecology of the region with low-impact farming.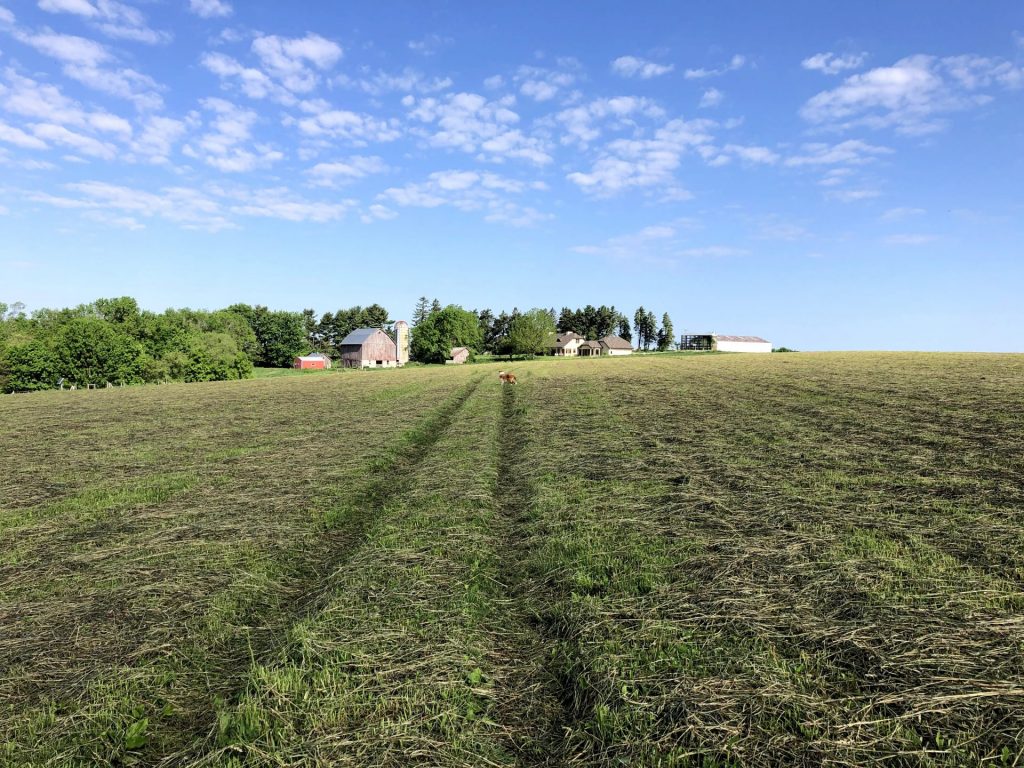 "I knew from the beginning that what I wanted to do was raise 100% grass-fed beef," said Tom. "This land is so well suited to it; it's steep and would erode if you tried to farm it too aggressively." In just that short time, he has seen the land begin to heal. "It's been interesting to see the land adapt to pastures and rotational grazing; you can see the organic matter growing in the soil year over year, indicating improving soil health."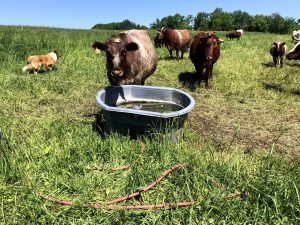 The improved soil function is also having an impact downstream, as the land is better at retaining and filtering water after large rain events rather than washing it down the bluff and into waterways. The local watershed features a number of streams filled with trout, which depend on cold, clean water. Minimizing runoff is a vital part of keeping those fish populations healthy for anglers, but also has broader impacts for maintaining functioning ecosystems.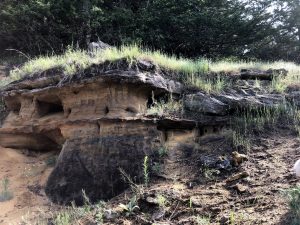 "Protecting and restoring lands like Tom's not only protects water quality and an important trout stream, it also helps ensure that native plants and animals found today in southeast Minnesota withstand the impacts of climate change," said David Ruff of The Nature Conservancy. "Restoring and connecting habitat in the region allows species to move and adapt to changing conditions. Keeping forests and grasslands on our bluffs also provides scenic beauty for residents and visitors alike, supporting our quality of life and our economy."
"The work and care that Tom has put into his land has had a huge impact for wildlife and water," said Nick Bancks, program manager for the Minnesota Land Trust. "His well-managed rotational grazing system has meant birds like bobolinks have returned to the area to nest in the spring, and brook trout downstream of his land will have cleaner water far into the future."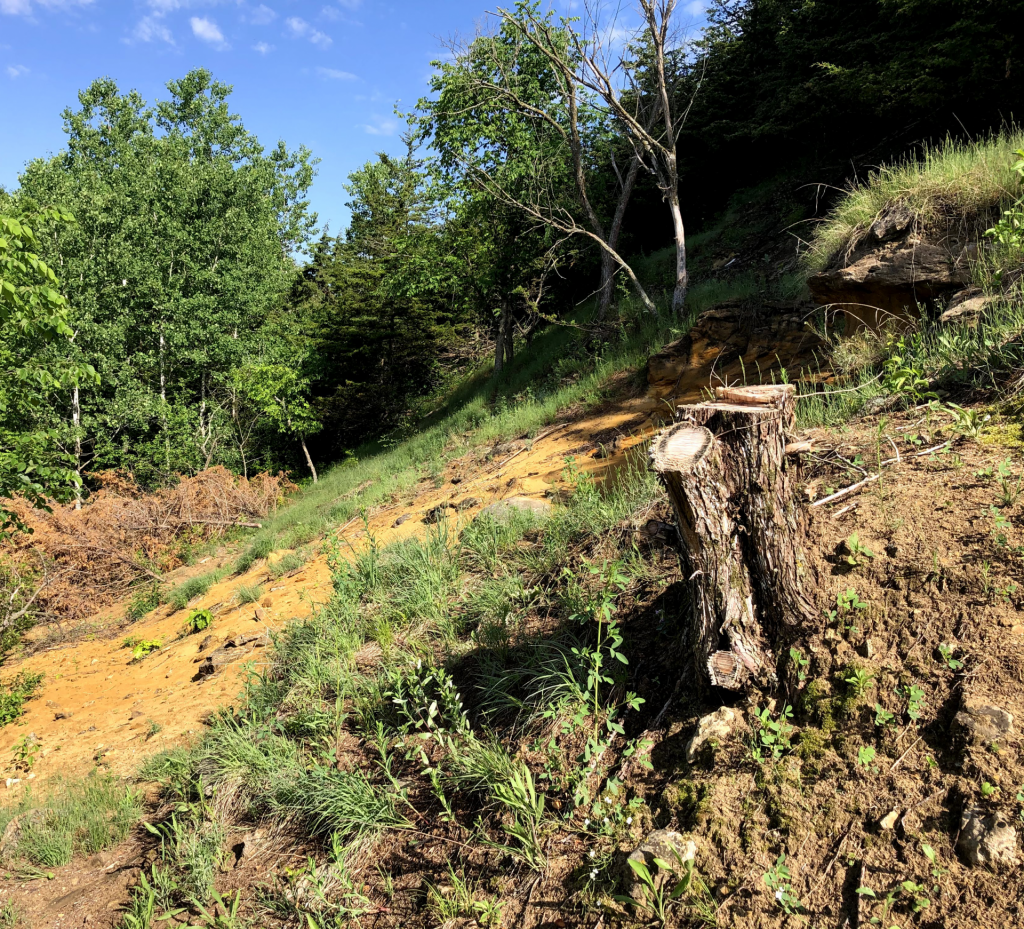 Tom isn't done yet either. He's turned his energy to restoring the wooded and steep portions of the land. "We have some big oaks that were probably here even before settlers came in and began to farm it," said Tom. "It's going to take a lot of restoration work, but I'd like to work on it — and I'd like it to stay that way."
"For conservation in southeastern Minnesota to succeed, it's not sufficient to rely on only public lands," said Kris Larson, executive director of the Minnesota Land Trust. "With most land in private hands, it's generous landowners like Tom who are creating a legacy of conservation that all Minnesotans can be proud of."
"It's amazing the number of native plants I've found on the farm as I've begun this restoration process," said Tom. "To me that says the potential is here, and the ability to really protect and restore the habitat — and have it stay that way a long time — is really exciting."