John Baird, a founding member of the Minnesota Land Trust passed away on July 18, 2020 at age 96.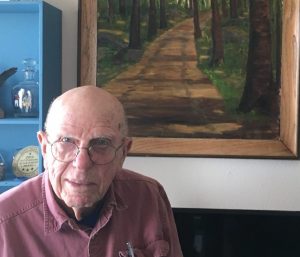 John was passionate about the environment and had a deep sense of responsibility for taking care of the natural land. In addition to being one of the founding members of the Minnesota Land Trust, he also served on the organization's board for 10 years, donated a conservation easement on his own property, was a generous supporter, and served on the Land Trust's Conservation Committee until he was 90 years old. What a difference he made during his lifetime!
Because of John's guiding foresight we have been able to protect and restore over 60,000 acres of natural lands to provide wildlife habitat, clean water, outdoor experiences, and scenic beauty for generations to come. We will forever be grateful for his passion, energy, and tireless commitment to leaving this world better than he found it.
Read more about John's incredible life story.