This article first appeared in the Land Trust's 2019 Annual Report. Sign up to receive our print and email publications.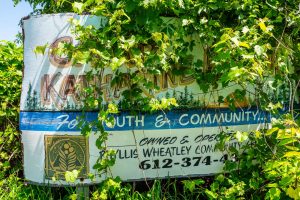 Established in 1956, Camp Katharine Parsons for years provided low-income youth from North Minneapolis outdoor education opportunities as a day camp managed by the Phyllis Wheatley Community Center (PWCC), an important human services agency for African-Americans in the Twin Cities. Covering over 106 acres on beautiful Oak Lake in Carver County, the former camp is less than an hour's drive from North Minneapolis. At its peak, hundreds of youth from North Minneapolis experienced the great outdoors annually through nature-based programming. Unfortunately, as costs grew, in the 1990s Camp Katharine Parsons was forced to shut its doors.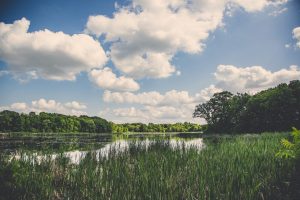 That closure created a gap in access. For youth growing up in North Minneapolis, this camp had offered a rare opportunity to experience nature and outdoor environmental education activities. With the closing, an important community asset was gone.
But this challenge provided an opportunity for a new partnership to emerge. In the past decade, the PWCC and the Minnesota Land Trust worked together to develop a plan to protect the underlying natural lands that make up the camp, ensuring they will stay that way forever. And this summer the plans were completed, with a conservation easement through the Land Trust.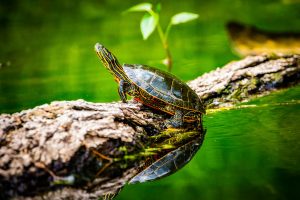 With its extensive shoreline, this lakefront property could have been sold off and built into a number of large lake homes, destroying the habitat that makes it a magnet for the trumpeter swans, pelicans, and songbirds which frequent Oak Lake. And more than just the habitat, it would have meant the place where hundreds of campers created their first memories of nature — and the potential for new memories to be created someday in the future — would have been lost forever.
Congratulations to the PWCC for protecting this iconic property, and becoming one of the Minnesota Land Trust's newest conservation partners. This property will remain an important piece of the shared history with the North Minneapolis community. And now, future generations will be able to experience the beauty and solitude of Oak Lake — forever.
Read more about the work of the Land Trust by signing up for our email and print publications today!