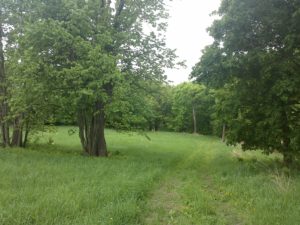 Joseph Slavec's property lies on the edge of the Twin Cities metro, in an area rich with lakes and wetlands. One of the last remaining unprotected parcels in a habitat corridor connecting Lake Rebecca Regional Park to Lake Sarah, it provides important habitat to Trumpeter Swans and other unique wildlife. And now, thanks to a conservation easement with the Minnesota Land Trust and Hennepin County, it will forever be kept in its natural state.
This beautiful property falls in Hennepin County and is part of a larger complex of protected public and private lands, including land owned by Three Rivers Park District (Lake Rebecca Regional Park and Lake Sarah Park Reserve), and a series of adjacent conservation easement on private property. All these properties combined have created a rare area of natural habitat that allows species like the Trumpeter Swan to establish a sustainable population only 25 miles west of downtown Minneapolis.
"By protecting his property with a conservation easement, Joseph is helping add to this complex of protected lands right by the metro," says Vanessa Perry, program manager for the Minnesota Land Trust. "Every piece of land counts when it comes to creating natural habitat for the many species of wildlife that rely on this area for their survival."
"It feels good to know you've contributed to protecting nature in perpetuity," says Joseph on the process of establishing a conservation easement. "I have a general interest in wildlife, and if I have an opportunity to give back like this, it's a win-win for all of us."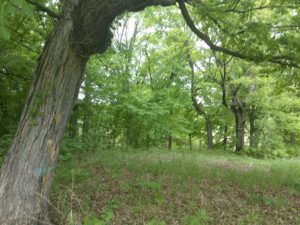 Long term, Joseph will work with Hennepin County and the Minnesota Land Trust to further restore the land, which will help it connect seamlessly to the protected areas surrounding it. The Minnesota Land Trust and Hennepin County have partnered to protect over 500 acres of habitat within Hennepin County, and restore 250 acres to its natural state.
"This piece of property is an integral part of a very unique habitat corridor connecting two large regional parks and has been identified as a priority natural resource in Hennepin County," said David Thill, Hennepin County natural resources specialist. "This piece of property contains remnants of old growth maple-basswood forest and a tamarack bog that is part of hydrologic system that drains directly to beautiful Lake Rebecca. It is very exciting to see this wonderful resource preserved forever, providing critical habitat to a myriad of wildlife and plant species. We are thankful for landowners like Joseph Slavec that have a real connection to the land and a desire to preserve our rapidly disappearing natural natural heritage here in Hennepin County."
"Protecting the water quality and critical wildlife habitat of our state depends on the generous spirit of Minnesotans like Joseph," says Kris Larson, executive director of the Minnesota Land Trust. "By taking this important step to preserve his land forever, he has highlighted a unique part of our state's heritage and help to protect Minnesota's legacy of natural lands."