Just outside of the Twin Cities metro in Isanti County, lies the property of Jason and Aimee Wendberg. This land, which had supported generations of the Wendberg family since they first arrived from Sweden, is now protected forever thanks to a conservation easement with the Minnesota Land Trust.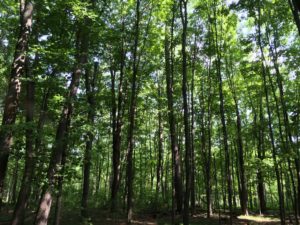 Most of the property is wetlands, with some forested area and grassland, providing habitat for a number of species. Blanding's turtle, a threatened species has been seen on and around the property, and the wetlands protected here make excellent habitat for them. The Wendbergs are retiring some agricultural use and restoring wetlands along Stanchfield Creek, which will create an additional buffer to further protect the waters.
The 77-acre property is also part of a larger complex of protected lands in the area, and was identified as a priority by the Minnesota DNR through their Scientific and Natural Areas Strategic Plan. Within just 5 miles, there are four State Wildlife Management Areas (WMA), two State Aquatic Management Areas, and three properties permanently protected with Minnesota Land Trust conservation easements. In fact, part of the Dalbo WMA was donated to the State by Jason's grandfather, showing just how far back this passion for conservation runs in the family.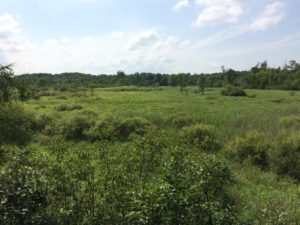 The Wendbergs still actively use the land for recreation, and are dedicated to restoring and maintaining the integrity of the natural systems. Jason's son, Brandon, lights up when talking about all of the wildlife he has seen and hunted while growing up in the area. Brandon has hunted bears, turkey, deer, and caught various fish on the property. Similarly, Jason can still remember catching Panfish, Bass, and Smallmouth as a kid, deepening his bond with the land.
"Isanti County is forcasted to see a 30% growth in population over the next few decades, and the few remaining natural areas like this are prime targets for development," says Nick Bancks, program manager with the Land Trust. "By acting now to protect their land, Jason and Aimee are helping preserve some of the last, undeveloped habitat remaining around the Twin Cities metro."
Our high quality of life in Minnesota is directly related to having nearby access to the outdoors – even in urban areas like the Twin Cities. By taking this important step to preserve their land forever, Jason and Aimee have ensured that future generations will be able to enjoy the same access and experiences that they do now.