The National Water Trails System, part of the National Park Service, connects people to nature. A National Water Trail allows public access for recreation and conservation activities along routes on waterways. Minnesota currently has one designated National Water Trail — the 76-mile Mississippi National River and Recreation Area Water Trail.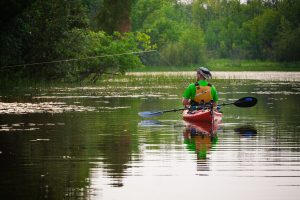 Recognizing the potential of another great body of water — the St. Louis River Estuary — the Minnesota Land Trust helped coordinate the application to designate it as a National Water Trail. This application was submitted in April 2017 after two years of planning by dozens of stakeholder groups. If approved, it would become our nation's 23rd National Water Trail and the second in Minnesota.
Looking at the needs of the communities of Duluth, MN and Superior, WI, as well as the opportunities that a National Water Trail would offer, the stakeholder groups came together to create a Master Plan. These stakeholders represent diverse interests, from motorized to non-motorized uses of the river, to cultural considerations and economic activities.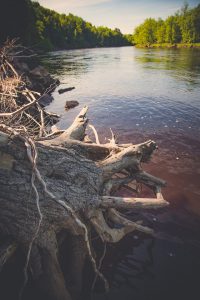 The St. Louis River Estuary is an ideal location for a National Water Trail. Not only is it a wonderful place to enjoy the water, it also has a unique history. Once abundant with wild rice beds and fisheries, the river became degraded due to industrial waste disposal. In recent years, the river has been brought back to life through restoration efforts that are improving its water quality and wildlife habitat. The St. Louis River Estuary needs to be re-branded as a healthy place where people can live and play and the National Water Trail designation is the perfect mechanism to make that happen.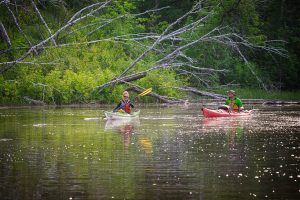 The application for the National Water Trail designation is pending approval by the Secretary of the Interior in Washington, D.C. Meanwhile, the St. Louis River Alliance and its National Water Trail Work Group are not sitting idly by. The Master Plan has clear guidelines of how to improve access and experiences for the various user groups that love the river. One of the first tasks being worked on is the design of an artistic map to be used both to promote and navigate the Water Trail. With support from local businesses, these free maps will be available at Duluth retailers and tourism spots in the near future.