Stillwater based Architecture and Design Firm, BLUE-PENCIL COLLECTIVE, was built on the audacious goal of reversing humanities footprint. Last fall they made the decision to become a carbon neutral business, and turned to the Minnesota Land Trust as a partner thanks to our work to protect and restore natural lands across our state.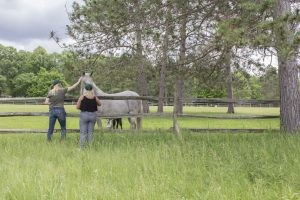 The construction and demolition process can be highly wasteful. People are often unaware of its imprint until they experience the industry first hand. Regan Nix, co-founder of BPC, saw an opportunity in a time of world recognition of climate change. "It is happening before our eyes, there is no denying it. Our moral values guided us to start acknowledging this both personally and as a business by taking steps to save and restore land, build consciously, and waste minimally. At this critical time of the earth's welfare, no small venture is too small. All actions to heal are impactful."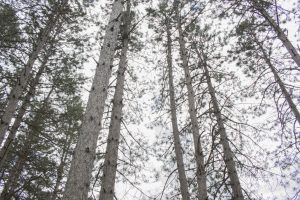 Natural landscapes like prairie and forests can act as carbon sinks, capturing and restoring emitted CO2, and mitigating the impacts of climate change. And the impact of natural lands is striking – recent data show that as much as 37% of the mitigation required to reach global climate change goals could be achieved through natural climate solutions like land protection and restoration.
That's why BLUE-PENCIL COLLECTIVE has decided to commit 1% of their project sales, as well as an additional donation for each new client referral, directly to the Minnesota Land Trust.
"If we're going to move the needle on climate, as well as protect the places in our state of greatest conservation value, we need to accelerate the pace of our work," says Kris Larson, executive director of the Minnesota Land Trust. "With their commitment to support our work, BLUE-PENCIL COLLECTIVE is helping us do just that."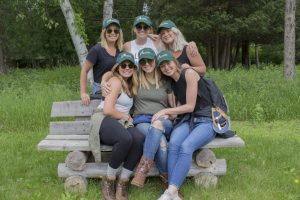 With Minnesota as the team's birthplace, BLUE-PENCIL COLLECTIVE takes pride in their community and roots. The Trust's dedication to protecting Minnesota's great outdoors intrigued BPC as a way to intertwine a passion for their native homeland with their broader sustainability goals. "After researching many conservation organizations, we were immediately drawn to Minnesota Land Trust due to their commitment, personality, vision and history in our beautiful state. Their story was so relatable and close, it seemed the perfect partnership to kick start our global sustainability goals right outside our back door," says Kasey Johnson, Co-Founder at BLUE-PENCIL COLLECTIVE.
As part of its 10-year Conservation Agenda, the Minnesota Land Trust is addressing climate change by increasing conservation and restoration of natural landscapes, habitats and biodiversity. But given the urgency of climate change, the pace of this work must continue to accelerate. With over 40 projects in the works following a record-breaking 2018, the time is now to make a difference in our state.
For more information on how your business or organization can support the Minnesota Land Trust, please contact Alex Tsatsoulis, development director. Thank you to BLUE-PENCIL COLLECTIVE for supporting the mission of the Minnesota Land Trust!